ON TAP TODAY: SPOTLIGHT SHINES ON THE DIAMOND
(2021-06-04)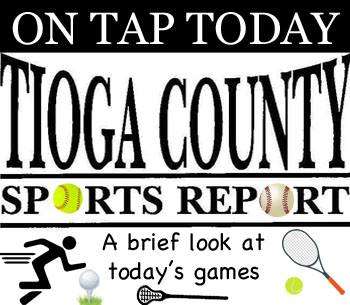 Tioga County Sports Report
TIOGA COUNTY — Baseball and softball share the spotlight with two games of each on the docket.
BASEBALL
Corning at Owego, 5 p.m.:
The Indians finish up the season at home against the defending Section IV Class AA champions.
Newark Valley at SVEC, 4:30 p.m.:
The two teams close out the season at Van Etten's Alderman Field.
SOFTBALL
Owego at Seton Catholic, 5 p.m.:
The Indians face the Saints in a game rescheduled from Wednesday.
S-VE (11-3) at Dryden, 4:30 p.m.:
The Panthers prep for sectionals with a road game.