STAC BASEBALL: ONEONTA'S LATE RALLY FELLS OWEGO
(2021-06-02)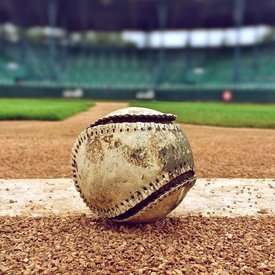 Tioga County Sports Report
OWEGO — Owego watched a four-run lead slip away in the top of the seventh inning in a 9-7 STAC baseball loss to Oneonta here Wednesday.
The Yellowjackets took advantage of four walks, a double, an error and a hit batter to score six runs in their final at-bats.
The Indians led, 7-0, early in the game on the strength of a six-run second-inning uprising.
Lucas Harbol led off the Owego half of the second by reaching on an error, Ethan Nichols walked and Jack Rollison loaded the bases with a single. Following an out, Peyton Farrell walked to score Harbol. Then, Dan Schofield doubled to left field to plate Nichols and Rollison, and Ethan English smacked a triple, scoring Farrell and Schofield, making it a 7-0 advantage.
Owego went ahead, 1-0, in the first inning on Farrell and Schofield singles, and an English sacrifice fly.
Oneonta closed the gap to 7-3 in the fourth behind a pair of singles and three walks.
English was 2-for-2, driving in three runs and scoring one; Schofield went 2-for-4 with a run and two RBI; and Farrell contributed a hit, two runs and an RBI. Rollison added a hit and a run, and Harbol and Nichols tacked on one run each.
Owego hosts Corning Thursday at 5 p.m.