STAC BASEBALL: ELMIRA AVENGES LOSS TO OWEGO
(2021-06-01)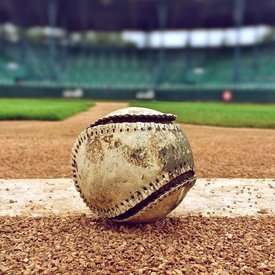 Tioga County Sports Report
OWEGO — Owego defeated Elmira in STAC baseball action Saturday, but the Express got revenge here Tuesday, posting an 18-3 victory.
Hanging onto a 5-2 lead, Elmira scored eight runs in the top of the fifth innings and added five more in the sixth.
Matt Coon paced the Express at the plate, going 3-for-3 with three runs and three RBI. Trevor Morrell was 3-for-4 with two runs and three RBI, and Da'Mon Jackson drove in four runs.
Landon Morton picked up the win, striking out 10 over 3 2/3 innings.
Nate Armstrong had a double, single and a run for the Indians, and Jack Rollison added two hits and an RBI. Peyton Farrell chipped in with a run and RBI, Dan Schofield, Ethan English and Ben Rollison contributed one hit apiece, Lucas Harbol added an RBI and Ethan Nichols tacked on a run.
Owego 8, Elmira 5
The Indians scored four runs in the top of the seventh to pull off a road victory.
Farrell posted three hits, a run and an RBI; Schofield had two hits and two runs; and Armstrong had a hit, run and RBI to lead the Owego charge.
Nichols scored twice, Harbol and Rollison tallied a run apiece, English added a hit, and Jack Rollison and Andrew Tavelli drove in one run each.
Owego hosts Oneonta Wednesday at 5 p.m.