STAC BOYS TRACK & FIELD: OWEGO SWEEPS SETON CATHOLIC, SUS VALLEY
(2021-05-11)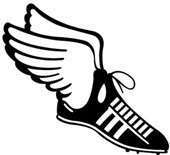 Tioga County Sports Report
OWEGO — Owego won 12 of 17 events to sweep Seton Catholic and Susquehanna Valley in STAC track & field here Tuesday. The Indians scored 93 points to Sus Valley's 33 and Seton's 12.
Gus Cantella won the 100-meter dash (:12.8) and the 200 (:26.2), and Jimmy McDonald took the 400 (:58.6) and 3200 (11:03.8).
Jace Stuart won the 800 (2:23), Hunter took the high jump (4-10), Hunter Ellis won the 1600 (5:12), Gabe Snyder captured the pole vault, and Seth Chandler won the discus (89-4).
Owego swept the relays, taking the 4x100 (:54.1), the 4x400 (4:16.6) and Gavin nBowers, Hunter Wuerthner, Christian Hodges and Hunter Ellis won the 4x800 (10:44.9).
Second place went to Stuart in the 1600 (5:13), Hunter in the 800 (2:27), Hunter Georgia in the 3200 (13:08), Hunter in the long jump, Austin in the high jump (4-8) and Chandler in the shot put (29-11).
Thirds went to Bowers in the 800 (2:38.5) and Hodges in the high jump (4-4).
Owego heads to the Golden Bear Invitational at Vestal Friday.