STAC TENNIS: OWEGO SPLITS WITH WINDSOR
(2021-05-10)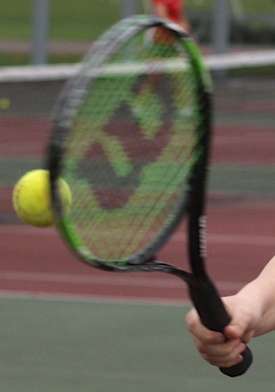 Tioga County Sports Report
WINDSOR — Owego split with Windsor in tennis here Monday, winning the only girls match, but suffering a 5-0 loss on the boys' side of things.
GIRLS
Alice Dang was victorious in her match, 9-2.
BOYS
In second singles, Jonathan Davis lost, 6-1, 6-3.
"He worked hard against a strong opponent," Owego coach Erica Haray said.
Eli Martin dropped his third singles match, 6-1, 6-0.
In first doubles, Aiden Dinkins and Damien Allen fell, 6-0, 6-0.
Dan Pawlak and Tobbe Welty lost in second doubles, 6-2, 6-3.
The Indians forfeited the first singles match.
The Owego teams will play their first home matches of the season Tuesday against Maine-Endwell.