ON TAP TODAY: FIELD HOCKEY TAKES CENTER STAGE
(2018-10-08)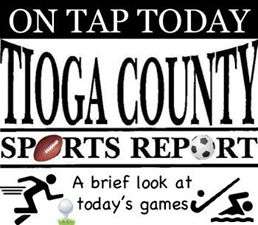 Tioga County Sports Report
TIOGA COUNTY - Field hockey is the only sport the local teams are playing today as schools celebrate Columbus Day.
SVEC visits Tioga for a 10 a.m. battle. The Eagles just had their 5-game win streak snapped Friday following two rounds of shootouts at Newark Valley. Tioga just suffered back-to-back losses to Owego. SVEC defeated Tioga in overtime at home the last time they met.
Owego travels to Windsor for a 6 p.m. clash. The Indians (7-8) snapped a 5-game losing streak last week with three victories in three days. The Black Knights have eight seniors on a 16-player roster - and you can bet they will put up a fight in their final home game.