IAC BOYS SOCCER: SVEC BOASTS 10 ALL-STAR PICKS
(2021-05-08)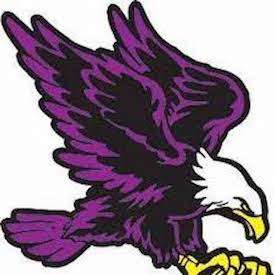 Tioga County Sports Report
CANDOR / SPENCER — Division champion SVEC has landed 10 spots on the IAC South Large School all-star team recently, including the Most Valuable Player honor.
Eagles teammates Mason Holmes and Jacob Banks shared the prestigious MVP accolade as they led SVEC to its second consecutive appearance in the IAC Large School championship game.
Holmes, a junior, scored eight goals and dished out seven assists in nine games for SVEC, which went 7-3 overall and was 6-0 in the division.
Banks, a sophomore, played in all 10 games, scoring 10 goals and doling out seven assists.
Also on the first team from SVEC are junior midfielder / defender Jayden Grube, sophomore defender Darren Starkweather and sophomore midfielder / defender Addison Young.
Starkweather contributed three goals and three assists, Young had three goals and an assist, and Grube had two assists. The trio played in all 10 games.
SVEC also had five second-team selections in junior defender Michael Connor, sophomore forward / midfielder Taylor Brock, junior forward / midfielder Hunter Bates, sophomore forward / midfielder Zeb Soper and junior goalkeeper Aidan Swayze.
Over 10 games, Brock posted four goals and two assists, Bates scored two goals and Soper gave out a pair of assists. Connor doled out one assist in eight games, and Swayze logged 610 minutes in goal in eight games, made 22 saves and gave up nine goals.
——————
IAC SOUTH LARGE SCHOOL ALL-STARS
First Team
Co-MVP: Jacob Banks, SVEC, So.
Co-MVP: Mason Holmes, SVEC, Jr.
Jayden Grube, SVEC, Jr., Midfielder/Defender
Darren Starkweather, SVEC, So., Defender
Addison Young, SVEC, So., Midfielder/Defender
Derrick Kalpokas, Newark Valley, Sr., Forward
John Simmons, Newark Valley, Sr., Midfielder
John Boldis, Newark Valley, Sr., Defender
Peyton Bowen, Waverly, Sr., Midfielder
Nate Ryck, Waverly, Sr., Midfielder
Cody Gonzalez, Notre Dame, Sr., Goalkeeper
Justin McCarthy, Notre Dame, Sr., Forward
Tyler Simpson, Notre Dame, Jr., Midfielder
Second Team
Michael Connor, SVEC, Jr., Defender
Taylor Brock, SVEC, So., Forward/Midfielder
Hunter Bates, SVEC, Jr., Forward/Midfielder
Zeb Soper, SVEC, So., Forward/Midfielder
Aidan Swayze, SVEC, Jr., Goalkeeper
Sam Durand, Newark Valley, Sr., Defender
Brandon Randell, Newark Valley, Jr., Goalkeeper
Brennan Traub, Waverly, Jr., Forward
Nick Vanhouten, Waverly, Sr., Midfielder/Defender
Kellan Murphy, Notre Dame, So., Midfielder