ON TAP TODAY: IT'S A RELATIVELY SLOW DAY
(2021-05-08)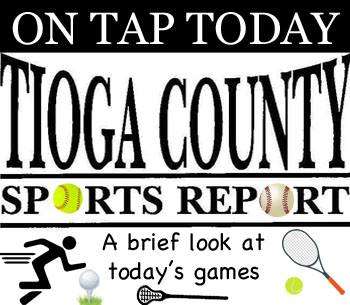 Tioga County Sports Report
TIOGA COUNTY — It's a relatively slow day with two softball games and one girls lacrosse match on the slate.
GIRLS LACROSSE
Owego at Elmira, 10.m.:
The Indians are coming off a loss to Corning.
SOFTBALL
Ithaca at S-VE (3-0), 11 a.m.:
The Panthers thumped Watkins Glen, 11-0, Friday.
Oneonta at Newark Valley (0-4), 11 a.m.:
NV fell to Waverly, 15-6, Friday.