IAC BOYS GOLF: NEWARK VALLEY CLOSES GAP IN LOSS TO NOTRE DAME
(2021-05-07)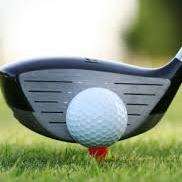 Tioga County Sports Report
ELMIRA — In the season opener, Newark Valley lost to Elmira Notre Dame by 16 strokes. The Crusaders would win Friday's match as well, but NV did manage to trim the gap down a few strokes.
Led by Nate Murphy's 47 and Jackson Potter's 48, ND scored a 221-230 IAC boys golf victory at Mark Twain Golf Course here.
Like the first meeting, Shawn Deer paced NV with a 54.
Jason Knight carded a 57 for the Cardinals, followed by Ashton Slavik with a 59 and Alec Rosenberg with a 60.
Rounding out ND's scoring were Jacob Steed with a 62 and Dylan O'Toole with a 64.
Non-scoring golfers included NV's Connor Spoonhower with a 61 and Andrew Waterman at 69, and ND's Cody Gonzalez and Kathryn Gough with 65 and 66, respectively.
After four consecutive road matches, Newark Valley (0-5) returns home to Grandview Farms Golf Course in Berkshire to host Watkins Glen (2-2).