ON TAP TODAY: TWO HOOP GAMES MAKE UP THE DAY'S SCHEDULE
(2021-02-22)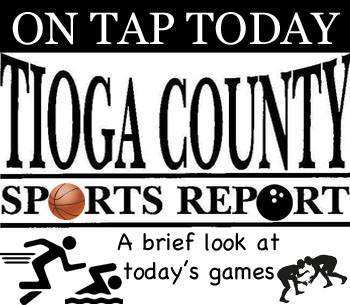 Tioga County Sports Report
TIOGA COUNTY — It's a light day. There are just two basketball games on the schedule.
BOYS BASKETBALL (2)
Watkins Glen (4-0) at Candor (2-3), 5:30 p.m.:
With the S-VE games postponed due to COVID concerns, Candor has picked up two games with the Seneca Indians.
Watkins won the first one Saturday, 55-36, behind a 22-point effort from Owen Scholtisek. The Indians' Cooper Thayer and Bryce Mills split 20 evenly.
GIRLS BASKETBALL (2)
Newark Valley (3-1) at Elmira (4-0), 6 p.m.:
The Class B Cardinals step up in class to take on the four-time Section IV Class AA champion Express. NV looked impressive in a 68-39 victory over Owego while Elmira is coming off a 53-47 win over Horseheads.
The Valley had four players score in double digits — Mackenna Nechwedowich, who recorded a double-double with 13 points and 11 rebounds, Bri Beebe and Taylor Benjamin with 13 points apiece, and Hayley Beebe with 10 points. Elmira had four as well with Megan Fedor (13), Lauren Miller (11), Jea Abrams (10) and Ellie Clearwater (10).