ON TAP TODAY: LIGHT SCHEDULE DUE TO CHANGES
(2021-02-18)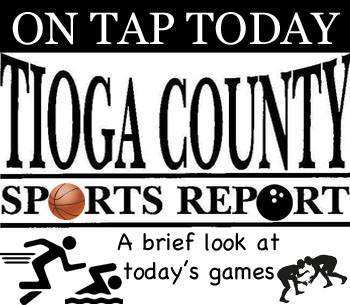 Tioga County Sports Report
TIOGA COUNTY — The schedule is light due to changes caused by potential inclement weather and COVID-19 quarantines.
The Newark Valley, Spencer-Van Etten and Odessa-Montour boys varsity basketball teams are all quarantined, which also affects Waverly. The Wolverines were slated to play NV while S-VE and O-M were supposed to meet. Meanwhile, the Candor-Tioga boys and girls games were rescheduled.
GIRLS BASKETBALL
Newark Valley (2-0) at Waverly (3-1), 5:30 p.m.:
The Cardinals rallied to hand Waverly its first loss, turning away a late comeback in the process.
Sidney Tomasso and Kennedy Westbrook scored 21 points apiece for the Wolverines while Brianna Beebe led NV with 18 points and Hannah Ferguson contributed a double-double.
S-VE (1-0) at Odessa-Montour (0-3), 5:30 p.m.:
Hannah Martinez scored 19 points, Sophia Dutra added 12, and the Panthers held O-M to one point in each of the first and fourth quarters in S-VE's season opener Tuesday.