HIGH-RISK WINTER SPORTS MAY BEGIN JAN. 4 IN NEW YORK
(2020-11-17)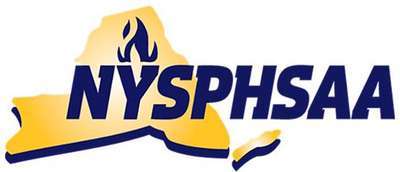 Tioga County Sports Report
LATHAM, N.Y. — The New York State Public High School Athletic Association has announced Jan. 4 will be the start date for high-risk winter sports. Those sports include basketball, competitive cheerleading, ice hockey and wrestling.
"The NYSPHSAA membership has expressed concerns pertaining to the increase in infection rates," said Dr. Robert Zayas, NYSPHSAA Executive Director in a press release Tuesday. "Minimizing risk and exposure to COVID-19 is a top priority of the Association. We continue to make these types of decisions based upon readily available information and communication with state officials."
NYSPSHAA had previously stated that low- and moderate-risk sports practices would be allowed to begin Nov. 30. Actual start dates will be up to individual leagues and sections.
The Interscholastic Athletic Conference, which includes Candor, Newark Valley, Spencer-Van Etten, Tioga and Waverly, voted recently to delay the start of winter sports practices until Jan. 4. The Southern Tier Athletic Conference, of which Owego is a member, can hold skills-type practices, but no scrimmages or games until Jan. 4. Earlier, Section IV voted to delay the start of games until Jan. 4.
Low- and moderate-risk sports include bowling, gymnastics, indoor track and field, skiing and swimming and diving.
Winter championships have not been canceled at this time, according to NYSPHSAA.
"NYSPHSAA's leadership recognizes the numerous challenges interscholastic programs are experiencing and the obstacles associated with resuming high-risk sports," said NYSPHSAA President Julie Bergman. "While it is certainly the goal of the Association to provide all students with the ability to participate in interscholastic athletics, we must remain steadfast in our decisions to ensure the safety of our athletes is our focus."
Just across the border in Pennsylvania, the Northern Tier League has postponed the start of winter practices until Dec. 7, it was announced Tuesday. Games may begin Jan. 4. That decision was made Monday.