TAYLOR MADE: WHERE DO WE STAND WITH COVID-19?
(2020-11-11)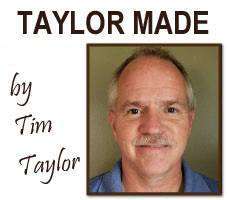 I doubt anyone really seems to know the fate of high school athletics in New York state. A lot of that hinges on the fact we just can't seem to agree on just how serious the coronavirus pandemic really is.
Section IV, Section VIII, Section IX and Section XI were the only organizations within the New York State Public High School Athletic Association to postpone fall sports — a perfect example that the state's "athletic braintrust" could not come to a consensus on the seriousness of COVID-19.
Section IX borders the southeast portion of Section IV while the other two sections are on Long Island. Meanwhile, the other sections which border Section IV (Section II, Section III and Section V) had no problem approving fall sports.
Fifty-eight of Section III's 104 schools favored fall sports while 39 wanted to wait (seven schools did not respond to a sectional inquiry). In Section V, 97 of the 124 schools voted in favor of fall sport. Section II
In mid-September, the IAC voted, 12-7, to postpone fall sports. Waverly was the lone Tioga County school to oppose the postponement. At that time, the IAC also stated in a press release, "there is a possibility (the winter season) may begin on November 30th."
A day later, the Southern Tier Athletic Conference announced it had postponed sports until January.
Not long after, Section IV announced it was postponing its fall sports season. By a margin of 59-10 (with one district abstaining), the section chose to postpone. However, in a press release, Section IV cited "the interest of student health and safety" and "financial concerns due to New York State aid and Education cuts" as factors in its decision. You may recall Gov. Andrew Cuomo cut millions in education spending.
This all came about two months ago, so what's the latest?
States neighboring New York — Connecticut, Massachusetts, New Jersey, Pennsylvania, Vermont — are participating in fall sports. Connecticut chose to cancel the football season, so the newly-formed Connecticut Independent High School Football League took its place. Eleven New Jersey schools opted out of fall sports all together and two more canceled only football. There is no football, cheerleading or unified basketball in Massachusetts, but other fall sports are being played. Meanwhile, Vermont decided to play all sports.
Last week, the Interscholastic Athletic Conference athletic directors voted unanimously (19-0) to postpone the start of the winter season until at least Jan. 4.
On Monday, Dr. Robert Zayas, NYSPHSAA Executive Director, posted the following Tweet. "We have confirmed with state officials that low & moderate risk winter sports may begin play on Nov. 30. We continue to examine opportunities for high-risk sports to be played with strict risk minimization efforts in place. At this time, high-risk sports are not authorized."
Two days later, Governor Cuomo has tightened restrictions in New York, although at this point they did not address high school athletics. Beginning Friday, any business which holds a liquor license must close by 10 p.m. This includes bars and restaurants. Gyms must close by 10 p.m. also. Cuomo added a new Yellow Precautionary Zone in Tioga County, focusing on the Waverly area.
The latest example of disagreement about the pandemic comes with the start of the Section V boys soccer playoffs this week. In the D2 tournament, Avoca / Prattsburgh has withdrawn from Friday's playoff game against Scio, citing a disagreement over the wearing of masks. According to A/P administrators, the Scio program is "refusing to wear face coverings." A/P was coming in as the No. 3 seed and a heavy favorite, Scio at No. 6.
Both programs have different interpretations of the state guidelines. In Steuben County (Avoca / Prattsburgh) players have been required to wear masks, but in Allegany County (Scio) players were allowed to decide if they wanted to wear a mask.
When I look at the New York State Department of Health guidance it says if players are less than six feet apart they must wear face coverings. However, the loophole Allegany County is using is the part of the guidance which states "unless players are unable to tolerate a face covering for the physical activity provided."
Locally, we are hopeful that high school athletics will get underway in early 2021 with the NYSPHSAA condensed seasons plan. The tentative dates are Jan. 4 to March 13 for Season I (Winter), March 1 to May 8 for Season II (Fall) and April 5 to June 12 for Season III (Spring).
I've heard a lot of mixed reactions on whether or not high school sports will happen after the first of the year. All we can do is cross our fingers and hope for the best.