NYSPHSAA EXECUTIVE COMMITTEE DEFEATS PROPOSAL TO START FALL SPORTS II SEASON EARLY
(2020-10-02)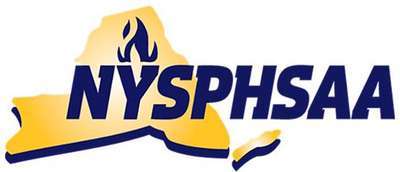 Tioga County Sports Report
SARATOGA SPRINGS, N.Y. — On a tie-breaker vote, the New York State Public High School Athletic Association Executive Committee has defeated a proposal to start the Fall Sports II season one week earlier than scheduled.
At Wednesday's quarterly meeting, the committee approved a Section I request to change the discussion item about the date change to an action item. The vote to change the date to Feb. 22 from March 1 ended in a 10-10 deadlock (with two abstentions). New NYSPHSAA President Julie Bergman from Section IV's Hancock Central School then voted in opposition to break the tie.
——————
ADDITIONAL ITEMS
• The committee approved team championships in boys and girls tennis. The change will begin with the fall 2021 season for the girls and spring 2022 season for the boys. There will be two divisions for both the boys and the girls. Individual championship tournaments will continue as well.
• In wrestling, the committee approved a two-year pilot program to change the selection process for the state championship tournaments beginning with the 2020-21 season.
The current At-Large Procedure will be replaced by the Automatic Qualifying Procedure. The automatic qualifier eliminates a time-consuming process and qualifies additional wrestlers for the state championships based on their finish at the sectional championships.
Each section will continue to send its individual champion and the remainder of the brackets will be filled by second- and third-place sectional finishers. Sections will be ranked using power points from the previous three state championships to help determine which second- and third-place wrestlers will go to states. The top two sections in each division will qualify the second- and third-place finishers and the next five sections will send the runner-up. The remaining sections will only send their champions.
• The committee also approved three proposals for cheerleading. The sport will permanently use a pilot program, which was initiated in 2018, and established a structure, training and scoring format. Modifications to the scoring areas of the state scoresheet were also approved, as was a proposal to implement Game Day Cheer regional competitions beginning in the fall of 2021(during week 17 on the NYSPHSAA calendar).
• Sites for fall 2020 state championships will be extended to 2021 due to cancellation of this year's events.
——————
Links to the NYSPHSAA Executive Committee meeting:
Agenda
Meeting Recap
Voting Recap