COVID-19 CONTINUES TO DRIVE CHANGES TO SPRING SPORTS
(2020-04-30)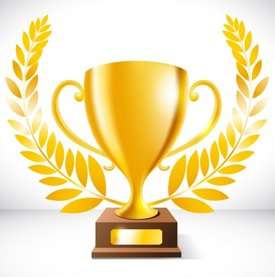 BY TIM TAYLOR
Tioga County Sports Report
TIOGA COUNTY — The New York State Public High School Athletic Association's decision Monday to cancel the spring state championships has prompted some of the state's sections to make changes to their sports seasons. Currently, Section IV is not among them.
Much of the decision-making process at the section, as well as league levels, will hinge on the next school closure update from Gov. Andrew Cuomo.
"At the moment we are waiting to hear what the governor says tomorrow (Friday)," Section IV Executive Director Ben Nelson said. "However, if by chance the schools do open the emphasis for spring sports would be on league play with condensed schedules and not really time for sectional play."
Locally, the IAC and STAC are looking at options at the league levels.
"STAC ADs met last week," Owego athletic director Andy Buchsbaum said. "We are creating a tentative May 27-June 17 regular season schedule (based on the current May 15 school closure date) to allow for some kind of meaningful participation if we are allowed to return to school. That being said, we are following state and local regulations on this. We obviously need to be back in school for this to happen. Section IV has not made any statements concerning spring sports to this point. Assuming more light will be shed on this when Governor Cuomo reveals his plans for school today or tomorrow (at least that was what he said earlier this week).
"We are in a similar situation as the STAC," S-VE AD Rebecca Saggiomo said. "As the IAC softball coordinator, we do have tentative schedules for softball and baseball created if we do come back at the May 15 closure date. I'm not 100-percent sure on the other spring sports regarding tentative schedules. Mainly waiting for guidance from Governor Cuomo regarding plans for coming back to school or not. His decision will guide what happens for the remainder of this year and the spring season. The IAC and Section IV have been doing a great job with keeping all ADs informed. As a league we have been doing virtual meetings which have been very helpful during a time of many unknowns.
"Personally, I would be very happy if we can get some games in, especially for our seniors. Tough time for everyone, but especially them."
"In addition to Rebecca's comments regarding the IAC, we in the IAC still plan on holding our league championships during the week of June 22, if we return to school by May 15," said Candor AD Pete Ahart. "NYSPHSAA has made many accommodations and shown a lot flexibility during this time including waiving the consecutive day rule for the 2020 spring sports season, which will allow teams to practice and compete on seven consecutive days during the regular season, giving our student-athletes an opportunity to play as many games as possible.
"As of right now, if we return to school on the 15th, teams will still need the minimum amount of practices necessary for their given sport to participate in their first contest, even if they have already participated in a certain number of practices before the shutdown; this is in an effort to maintain player safety after such a prolonged break.
"I too hope for some type of season for our seniors! Athletics is an avenue that many of our athletes count on to maintain their physical and mental health, as well as learning skills that promote success later in life. My hope is that every student-athlete has the opportunity to take part in that this spring."
"Like Rebecca said, we are doing everything possible as a league to provide any type of season for our athletes," Newark Valley AD Scott Wandell added. Shortly after the NYSPHSAA's announcement about the spring season, Section 2 (Albany area) decided to cancel its sectional championships for spring sports.
Section 6 (Buffalo region) canceled its spring championships as well. Regular-season events will continue provided schools reopen by June 1. Section officials noted that, due to the long current layoff, any practices held before the shutdown will not count toward the minimum required before contests can be held.
Long Island, comprised of Sections VIII and XI, canceled the spring sports season on March 21, several weeks before the state championships were axed.
The Catholic High School Athletic Association has canceled its state championships as well, but will allow practices and competition through June 30 if schools reopen.