TAYLOR MADE: DRAINING THE TALENT POOL — PARTIALLY
(2020-03-21)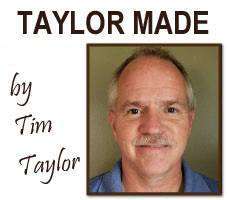 This year's All-Tioga County Boys Basketball team sported 10 seniors, therefore, when the 2020-21 season rolls around, several familiar faces will be gone.
However, a lot of talent returns from this year's all-county group, including five juniors coming back for their swan songs. The trio of James Sutherlin, Matthew Byrne and Matthew Merrick should excite the S-VE followers while Newark Valley's Donavin Beebe and Waverly's Aidan Westbrook should thrill their respective fans.
Candor
is going to get hit hard by graduation, losing six seniors but Nick Thomas will return to provide leadership while Joel Dougherty was in the running for the "newcomer" award this season. The Indians will be feeding the varsity squad with a bunch of players from a strong JV team.
Four seniors will leave
Newark Valley
, which will regroup around the talented Beebe. Classmates Raidyn Ford and Brenton Rosenberg will join him to give the Cardinals seven battle-tested seniors.
More graduation losses will hit
Owego
, which loses its three all-county players plus seven more seniors. Mason Rieg and Nick Wasyln saw the most playing time of those who will be back.
Sutherlin was the most exciting players at
S-VE
this season. If he, and the Matt twins continue to progress the Panthers could unseat Newfield in the IAC Small School chase. S-VE had 10 juniors on this season's roster, plus a solid sophomore in Marcus Brock.
Tioga
will still be relatively young and will miss Sam Taylor, but 8th-grader Ethan Perry, who was a challenger for the "newcomer" spot, brings athleticism to the guard position. Also coming back will be sophomore Gavin Godfrey and junior Derrick Gage. Freshman Keon Staples and sophomore Casey Stoughton will provide additional support.
In addition to Westbrook,
Waverly
has Ryan Lambert, Nick VanHouten and Griffen Stein among the six players returning for their senior seasons. Caden Hollywood was the lone soph on the team while the underclassmen will be led by Tomasso. That group could include sophomores Davis Croft, Nalen Carling, and Brennan and Liam Traub from the JV squad.
Of the 72 players on Tioga County rosters this past season, 30 of them donned high school basketball uniforms for the final time. That's approximately 42 percent of the county teams' roster strength — and a whole bunch of talent — that we will be saying farewell to. However, that means there's even more coming back to keep fans cheering in the stands.