YOUTH WRESTLING: NYWAY CANCELS STATE CHAMPIONSHIPS
(2020-03-12)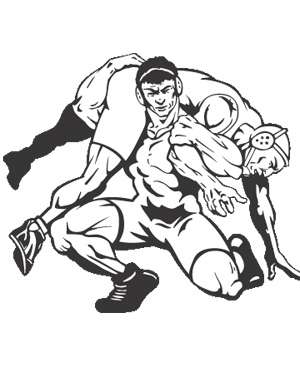 Tioga County Sports Report
BROCKPORT, N.Y. — The New York Wrestling Association for Youth has canceled the 2020 NYWAY Open & Girls State Championship, which had been scheduled to take place this weekend at The College at Brockport here.
"We understand the deep concern that the COVID-19 outbreak has caused and for the last several weeks NYWAY has been monitoring the situation and working closely with the administration at SUNY Brockport to determine the safest and most appropriate course of action," the NYWAY staff posted on its website, www.nyway.org, Wednesday.
"As you are aware, this situation has been rapidly changing. Yesterday afternoon, we were assured by SUNY Brockport officials that our state championship was still to run as planned. As of 5:45 pm this afternoon, 2020 NYWAY State Championship has been canceled by SUNY Brockport per communication with Gov. Andrew Cuomo, The College at Brockport and New York Youth Wrestling Association for Youth.
"We respect and fully support their decision as a measure to safeguard the health of our athletes, state, and local communities.
"We ask for your patience as we continue to work on a contingency plan for our state championship wrestling tournament. We understand the impact this has on our wrestling community. We will continue to provide updates on Facebook and the NYWAY website (www.nyway.org) as we continue to work with officials in navigating this situation."
More than 50 boys and girls from Tioga County communities had qualified for this year's NYWAY championships.