IAC BASEBALL: S-VE, CANDOR MERGER LEADS TO DIVISIONAL RE-ALIGNMENT
(2020-03-11)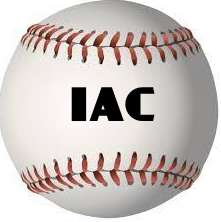 By TIM BIRNEY
Tioga County Sports Report
TIOGA COUNTY — The merger of the S-VE and Candor baseball programs has caused a slight realignment of the three divisions in the Interscholastic Athletic Conference.
Last year, S-VE was in Division 2 and Candor in Division 1. The combined SVEC entry will move to Division 1, bumping Notre Dame into Division 2, which IAC baseball coordinator Kyle McDuffee, who is also Waverly's head coach, describes as a "Murderer's Row."
"What the realignment does is puts all the Class B schools in the same division, and it sets up the (Class) B teams for quality points going into Sectionals," said McDuffee.
"There are going to be some good games involving Tioga, Lansing, Edison, and Trumansburg," noted McDuffee. "You're really looking at some of the best teams in Section IV. Every year, those four teams are right in the mix for a Class C title.
"The only downside is they'll end up playing each other in Sectionals because they are all Class C," added McDuffee.
Notre Dame's shift to Division 2 will make it even tougher, says tMcDuffee.
"You can never take Notre Dame lightly," he said, "I know when we play them, we almost always have great games with them. We'll miss that rivalry."
The IAC baseball alignment for the 2020 season:
DIVISION 1
Waverly
SVEC
O-M / Watkins Glen
Newark Valley
Dryden
Whitney Point
DIVISION 2
Tioga
Notre Dame
Lansing
Trumansburg
Thomas A. Edison
DIVISION 3
Marathon
Moravia
Newfield
Groton
S. Cayuga
McDuffee believes the IAC could see more postseason success this season.
"I think there's good chance we could get a Section IV champ coming out of the IAC in Class C this year," he said. "And, I think you may see an opportunity for one of our teams in Class B to get a championship."