YOUTH BASEBALL / SOFTBALL: 'TIS THE SEASON TO TAKE TO THE DIAMOND
(2020-03-11)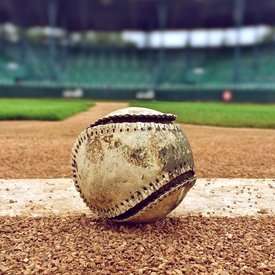 Tioga County Sports Report
TIOGA COUNTY — The Little League season is right around the corner. If you have not registered your child yet, contact your local league representative immediately.
Following is some information which may assist you.
CANDOR
Baseball, T-ball and Coach Pitch contact: Cody Rose
Phone: 607-229-4089
Email: Crosey12@gmail.com
Softball contact: Jacki Hinkle
Phone: 607-745-1231
Email: Jnr47@cornell.edu
Website: https://candoryouthassociation.leagueapps.com
Facebook: Candor Youth Association
NEWARK VALLEY
T-ball, baseball and softball sign-up in the Noble Room, next to the Newark Valley Post Office, March 13, 6-8 p.m. and March 14, 9-11 a.m.
Baseball contact: Roxy Woods
Phone: 607-765-8161
Softball contatct: Vicki Callahan
Phone: 607-349-5351
T-ball contact: Rebecca Houston:
Phone: 607-765-8681
Facebook: NTYL Youth Sports
NICHOLS-TIOGA
Opening day is May 2 at Kirby Park
Contact: Ryan Bombard
Phone: 607-624-0049
Email: ryan.ntll@yahoo.com
Website: ntll.org
Facebook: Nichols-Tioga Little League
OWEGO
Register for Boys Baseball, Girls Baseball and T-Ball (ages 4-12) at https://forms.gle/RunuodowffPp4FUu9
Register for Girls Softball (ages 6-12) at https://forms.gle/suE2wxtxs3bQqbh2A
Registration deadline: March 16
Email: owegolittleleague@gmail.com
Website: www.owegolittleleague.com
Facebook: Owego Little League
Twitter: @OwegoLL
SPENCER-VAN ETTEN
The deadline for sign-up is March 27 for baseball, T-ball, coach pitch and softball
Baseball contact: Tim Smith 
Phone: 607-288-2110
Email: 04GSXR33@gmail.com
Softball contact: Jon Ashby
Phone: 607-288-2232
Email: ashbyspencer@aol.com
Website: www.sveya.org
Facebook: SVEYA Baseball & SVEYA Softball
WAVERLY
The season begins April 25 with the annual parade.
Contact: Cory Robinson
Phone: 607-425-5972
Email: cory.a.robinson@gmail.com
Website: www.waverlylittleleague.com
Facebook: Waverly Little League
Twitter: @LeagueWaverly