TAYLOR MADE: CLOSING IN ON 1ST ANNIVERSARY
(2019-07-26)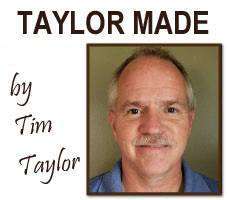 Tioga County Sports Report
TIOGA COUNTY — Youth baseball is winding down, bringing to an end a long season on the diamond. It's a reminder that Tioga County Sports Report's first anniversary (Aug. 16) is drawing near.
We were very successful and very popular with the high school varsity coverage in year one, but we can improve.
As for the baseball, July was a busy month. In addition to covering some of the teams from the communities on this site, I helped our sister site (Valley Sports Report) cover Nichols-Tioga and Waverly, as well as the Athens (Pennsylvania) Minors at their state tournament.
As far as coverage of youth baseball goes, following the summer tournament trail is relatively easy. There aren't a bunch of other sports to worry about. At least, I was not contacted about other sports, but I would certainly provide coverage for those sports as well.
When the school year begins, the focus returns to the high school varsity level, so my availability to cover other levels of sports is greatly diminished. However, that does not mean the JV, modified, junior high and youth programs have to be neglected.
Those levels can be publicized on the site if the coaches will send me results from their various events. Their results may not appear online the very next day, but they will appear within a few days if results are submitted.
Parents can help the coaches in ensuring these teams get some recognition. A mom or dad should encourage the coach to submit results — or even volunteer to submit the results for the team.
Parents can also submit photos from events to the site. As I stated in a previous editorial, I may not be able to use cell phone "action shots" as they tend not to reproduce well. They may look good on your phone, but may pixelate poorly when I format them.
The next couple of weeks will bring a review of some of the highlights of TCSR's first year and I will be trying to set up some features with new athletic directors and coaches, hopefully a couple college athletes, and a look ahead to the fall football schedules.
In addition to these tasks, I will be taking a brief vacation to attend my niece's wedding in Virginia and also start pounding the pavement to sell advertising.
I will be honest with you, I will need get much better at selling the site and myself to prospective advertisers if we hope to continue covering Candor, Newark Valley, Owego and Spencer-Van Etten sports.
With that said, if you know of a business owner who might be interested in advertising on Tioga County Sports Report, send them my way. They can call or text me at 570-867-2767 or the site owner, Tim Birney, at 607-426-2508. They can also email me at timtaylor@tiogacountysportsreport.com or timtaylor2661@gmail.com.