TAYLOR MADE: SAFETY FIRST
(2019-07-19)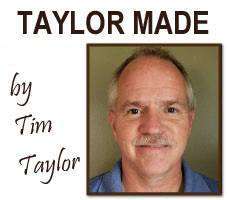 I was at the West Elmira youth baseball tournament Thursday evening, photographing an 8U game between Owego and Waverly, when I realized it was getting kind of difficult to see the ball. Now, if I'm struggling to see the ball with a 300 mm zoom lens, these youngsters have to be having trouble as well.
When the game was finally called in the top of the sixth inning, I glanced at my cell phone and noticed it was 8:58 p.m. The ball fields at Pirozzolo Park do not have any lights and clearly, this game, as well as the Nichols-Tioga game against Elmira on the adjacent field, should have been called by this point.
Therein lies part of the problem. The umpires were kids — and only one appeared to be over the age of 13 from what I could tell. I applaud them for taking on that task and dealing with coaches and parents who could possibly be a "challenge." However, it was very clear none of them understood the rules well enough to be put in charge of a game.
The home plate ump at the Owego-Waverly game obviously didn't know the rule regarding calling a game due to darkness. He was going to let Waverly bat in the top of the sixth then call the game. The rule clearly states you have to complete the inning for it to count.
In my opinion, whoever is in charge of the tournament should have had a rule in place that no new innings begin after 8:30 p.m. I was at an American Legion game a few weeks ago and probably about 8:15 or 8:20 p.m. the umpire said he would not start a new inning because both catchers told him they were having trouble seeing the ball, so obviously the same thing could have occurred at West Elmira.
The other thing that bothers me is the current weekend weather situation. This morning, the weatherman on the radio was calling for a heat index of 105 or higher during the weekend.
I wonder if anyone in a position of authority will be monitoring the situation at West Elmira and other tournament sites.
By the way, in New York state, the governing body for scholastic sports has imposed a heat index limit — prohibiting all outdor athletic activities once the temperature reaches 96 degrees. Hopefully, those indivuals overseeing tournaments this weekend will follow a similar rule.
It's time we all remember rule No. 1 — SAFETY FIRST.