SECTION IV SOFTBALL: CANDOR PULLS AWAY FROM SIDNEY IN PLAYOFF OPENER
(2019-05-22)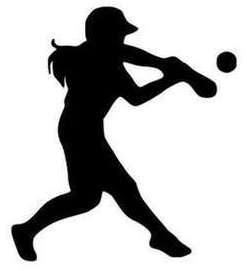 Tioga County Sports Report
CANDOR — Anna Greeno allowed just three base runners over the first four innings as fourth-seeded Candor defeated No. 13 Sidney, 9-2, in the opening round of the Section IV Class C playoffs here Wednesday.
Of course, the Indians were having trouble scoring, plating just one run in the first three innings. Shelby Swartz walked and scored on a bases-loaded walk to Greeno in the first.
Candor pushed its lead to 3-0 in the fourth as Greeno and Kailyn Edwards singled, and Addie Aman smacked a two-run single.
The Warriors would finally tally in the fifth following pair of base hits to lead off the inning, and two-out, two-run single to trim the gap to 3-2.
Greeno would allow just one base runner over the final two innings.
The Indians pushed their advantage to 5-2 in the fifth after Jennah Kareem singled and Searra Allen followed with a home run.
Candor tucked on four insurance runs in the sixth on a Megan Henry single, Aman double, Swartz's two-run single, Kareem's RBI triple and Allen's RBI single.
Kareem led a 12-hit attack, going 3-for-4 with two runs and an RBI. Aman was 2-for-3 with a run and two RBI, and Allen was 2-for-4 with a run and three RBI. Swartz added hit, two runs and two RBI; Greeno contributed a hit, run and RBI; and Edwards had a hit and a run. Asia Curkendall and Meg Henry chipped in with one hit each.
Green scattered six hits while striking out two and walking one.
Candor hosts the winner of Tioga and Groton Tuesday.