ON TAP TODAY: WOODEN BAT TOURNEY HEADLINES EVENTS
(2019-05-11)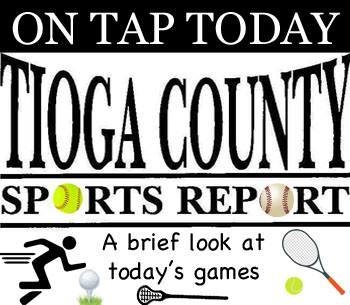 Tioga County Sports Report
TIOGA COUNTY — The annual S-VE Wooden Bat Tournament takes center stage.
BASEBALL
S-VE Wooden Bat Tournament, 10 a.m:
The Panther JV team will host the Candor, Newark Valley and Newfield varsity squads in the annual event.
SOFTBALL
Candor at Spring Slam Tournament (Trumansburg), 9 a.m.:
The Indians hit the road for a couple of non-league games.
TRACK & FIELD
Parkhurst Invitational (U-E), Noon:
Newark Valley and Owego are among the teams competing.