ON TAP TODAY: CROSS COUNTRY, VOLLEYBALL SHARE THE SPOTLIGHT
(2018-11-01)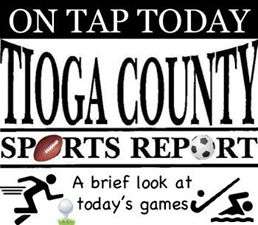 Tioga County Sports Report
TIOGA COUNTY - The Section IV Cross Country Championships and Section IV volleyball pool play are the main attractions today.
CROSS COUNTRY
The runners return once again to Chenango Valley State Park to determine who heads to the state meet in four boys and four girls classifications. The first-place team and the top five individuals not on the winning team qualify.
The day begins with the Boys Class D race at 11 a.m., followed by Girls Class C at 11:30 a.m., Girls Class D at noon and Boys Class C at
The Boys Class A race starts at 1:30 p.m., followed by Boys Class B at 1:55 p.m., Girls Class A at 2:20 p.m and Girls Class B at 2:50 p.m.
Owego competes in Class B, and the Newark Valley and SVEC teams compete in Class C.
VOLLEYBALL
Top-seeded Owego (13-2) hosts No. 2 Windsor (15-0), No. 3 Norwich (8-4) and No. 4 Oneonta (7-7) in Class B pool play. The Indians will start things off in the round-robin semifinals against Oneonta.
No. 1 seed Candor (19-0) and No. 3 Tioga (15-3) will compete in Class D pool play on the Indians' court. Candor opens play against No. 4 Oxford (11-2), then Tioga takes on second-seeded and defending state champion Bainbridge-Guilford (16-0).
In Class C, fourth-seeded Waverly (13-4) heads to Trumansburg and starts things off against the No. 1 Blue Raiders (16-1). Dryden (12-3) and Susquehanna Valley (7-8) are seeded three and four, respectively.
The first matches begin at 4:30 p.m.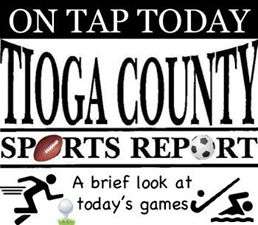 Print Friendly Version