ON TAP TODAY: FOOTBALL PLAYOFFS ARE UPON US
(2018-10-27)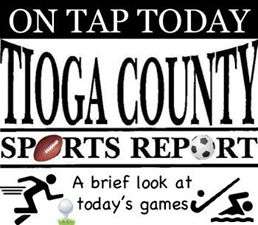 Tioga County Sports Report
TIOGA COUNTY - They're finally here, the Section IV football playoffs. Four of Tioga County's five teams will open postseason play this afternoon - and in all likelihood will be toiling in the rain in temperatures below 40 degrees.
One Tioga County team that will stay warm and dry is Owego volleyball. The Indians (13-1) have an opportunity to avenge their only setback when they visit Windsor (14-0) at 10 a.m. for the STAC championship.
FOOTBALL
Section IV Playoffs
Class B SemifinalsOwego (6-2) at M-E (7-1), 1:30 p.m.:
The Spartans prevailed in the regular season, but Owego was minus two starters due to injury. Both players are back, but can they make a difference in the rematch?
Class C SemifinalsNewark Valley (5-3) vs. Waverly (6-2) at Binghamton, 1 p.m.:
The Cardinals are stuck in a 3-game tailspin and have had to deal with some injuries. Are they healthy enough to move on or will a solid Waverly squad dethrone the defending Class C champions?
Class D SemifinalsTioga (6-2) vs. Walton (6-2) at Johnson City, 4 p.m.:
The Tigers came from behind to win the first-ever meeting of these programs back in 1981, but Walton has dominated Tioga up until few years ago. Can the Warriors shake off back-to-back 25-point losses to the blue and gold?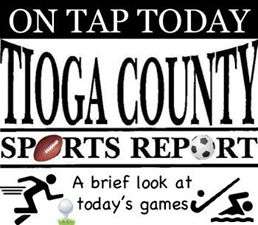 Print Friendly Version