TAYLOR MADE: TIME FOR AREA GRIDDERS TO PUT UP OR SHUT UP
(2018-10-26)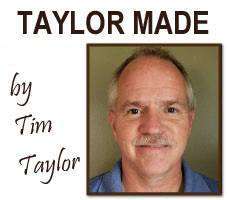 My heart breaks for the Spencer-Van Etten / Candor football team. The Eagles went 3-6 this season, but had the ball bounced their way a little more, they might be 8-1 right now. Just look at some of their losses - Windsor (4), Newark Valley (5), Whitney Point (6), Dryden (7) and Tioga (8).
I've been a journalist for 32 of the past 36 years, much of it as a sports writer, and have never seen a team involved in so many single-digit games in the same season. It just doesn't happen - even Stephen King couldn't write a script this odd.
The only team SVEC wasn't in the game against was Susquehanna Valley, but then very few teams have been. After defeating Class A Jamesville-DeWitt, 28-19, in the season opener, the Sabers have battered seven Section IV opponents. The SVEC game was actually the closest, score-wise, but was also a game in which the Sus Valley starters came out at halftime.
Quite honestly, if I had to put money down on which team I feel was the best in Section IV, I would have to go with Sus Valley. The Sabers are solid at every position and have great depth which keeps them fresh. Even Chenango Forks and Maine-Endwell don't have depth like SV.
Put Up or Shut Up
With the football playoffs upon us, it's time for Section IV teams to put up or shut up.
This weekend's playoff games will have four of the five Tioga County teams in action in three games, two of which are shaping up as barn burners.
In Class C, Newark Valley faces Waverly and they look pretty evenly matched, although the Wolverines may have a slight edge in the passing game. It's tough to take a three-game losing streak into the playoffs and survive, but I would not be the least bit surprised if the Cardinals rise to the occasion.
Over the years, I've covered teams coached by both Ted Hardenstine and Jason Miller, so I'm convinced this game will be won by the team which makes the fewest mistakes on the field. Both coaches are good at what they do, so I don't see them making any coaching gaffes. I believe it's going to come down to the players - whoever executes best on the field.
In Class B, Owego has a chance to avenge a 36-27 regular season loss to M-E. To do so however, Tyler Phelps has to complete more than 51.6 percent of his passes. That was his completion percentage against the Spartans in the first meeting and it was four percent below his lowest of all the other games.
Phelps is a tall kid with a solid arm who doesn't have a lot of football experience. Still, he has completed almost 60 percent of his attempts on the season as a whole and that's what he needs to do Saturday. He's got a solid line that needs to step it up a notch this weekend.
The Indians have a plethora of offensive weapons - Gio Fabi, Christian Sage, Kobe Bogart, Beckett Hafer, Ben Miller, Jy Race - to name a few. Each one has to bring his "A" game.
Most importantly, Owego needs to improve on special teams and defense over the last visit to M-E. They can't give up long TD runs and 64-yard returns on the opening kick. They've got to get mean and show M-E just how tough us Tioga County boys can be!
Finally, the other Tioga County team -Tioga. The Tigers renew their rivalry with Walton in the Class D semis and come in as a heavy favorite. Tioga won the first-ever clash between the two with an amazing come-from-behind victory in 1981, but the Warriors owned them until Tioga won 19-18 on a field goal in 2011. They've met twice since, in the sectional quarterfinals with Tioga winning by 25 points both times.
I fully expect the Tigers to dominate; that's how good they are right now with their 5-game win streak. If they don't come out on top by 30-plus points, it will be a win, but I wouldn't call it a victory.
I'm picking Forks, Sus Valley and Tioga to win the Section IV small school titles and would not be the least bit surprised if the former pair come home state champions. The Tigers, meanwhile, need to figure out how to get back to the Dome. They've only gotten past the boys out west once in six attempts.
By the way, all four Class D semifinalists are state-ranked, and three of the four Class B semifinalists are ranked with Norwich being an honorable mention. Sus Valley and Waverly are ranked in Class C with NV an honorable mention.
Football championship games will be held next Friday and Saturday.
Special Spikers
Tip your hats to the Candor varsity volleyball team and Tioga's JV squad. They won IAC Small School championships Thursday.
Candor will be the Class D top seed and defending state champ Bainbridge-Guilford is No. 2. They are ranked three and four, respectively, in the state. Tioga goes in as the No. 3 seed.
In Class B, defending state champ Owego is seeded first and Windsor, the only team to beat the Indians in dual match play, is No. 2. Both are state-ranked, although an error by the ranking association has Windsor in Class C.
The other Tioga County team heading into the playoffs is Waverly, seeded fourth in Class C.
Finals in all classes will be held next Saturday at Corning.
Upcoming Events
Owego's field hockey team plays for a Section IV championship later today (Friday).
Cross country sectionals will be held next Thursday and the Owego boys, and Newark Valley and Waverly girls will be vying for team titles and trips to the state meet on Long Island.
Girls swimming heads into sectionals next week also. Preliminaries are Wednesday with the diving finals Friday and swimming finals Saturday.
Reasons to Celebrate
Owego boasted the Class B doubles tennis champions in Lauren Angelone and Kayla Hankey.

Newark Valley's girls and boys soccer teams excited fans with some thrilling postseason play - the boys falling in a tough Class C semi to top-seeded Lansing while the girls knocked off Notre Dame before dropping a heartbreaker to first-seeded Groton.

Even the teams who were down a little this season had their moments in the spotlight. If you were out there following them, then consider yourself blessed.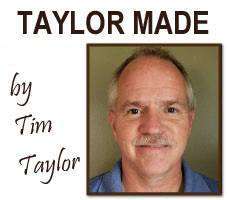 Print Friendly Version