FOLLOWING FOOTBALL: IT'S PLAYOFF TIME
(2010-10-25)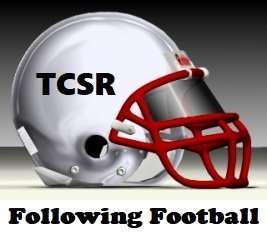 Tioga County Sports Report
Week 9 begins tonight, so Following Football has been bumped up a day due to the scheduling change that has SVEC playing this evening. This means the followers of the Tioga County teams can get a 25-hour jump on the action. Fans can expect to see some very competitive games this weekend.
This week's playoff games have the Class C and D teams playing at neutral sites while the higher seeds in Class AA and B get home field advantage. Talk about a double standard. Why is Section IV not utilizing other neutral sites for all playoff games? It's not like they're not out there. Teams could be playing at Owego, Waverly or Susquehanna Valley, or even in Elmira. Wake up Section IV. The playoffs don't have to be played in the Triple Cities. A little extra travel time won't hurt these kids, they're football players. And did you forget some of them traveled 3-4 hours during the regular season?
OK, my diatribe is over, I will step down off my soap box and give you a look at this week's games involving the Tioga County teams, then turn it over to the coaches for some of their thoughts.

TONIGHT
SVEC (3-5) at Windsor (2-6), 6 p.m.
The Eagles and Black Knights could be a very good match-up - if SVEC plays well. If you recall the Eagles' second-half performance against Newark Valley several weeks ago - that's the SVEC team that needs to show up for all 32 minutes tonight.
Windsor quarterback Zach Wolcott is athletic enough to pick up some big chunks of turf on the ground, enabling the Knights to open up their passing game.
SVEC, in my opinion, has been a program trying to find itself this season and is without a doubt Section IV's "hard luck" team with four of its losses totaling 26 points. All five of the teams which defeated the Eagles have been ranked and / or named an NYSSWA honorable mention this season.

SATURDAY
Class C semifinals
Newark Valley (5-3) vs. Waverly (6-2) at Binghamton, 1 p.m.
Based on the results of their performances against common opponents, you might lean toward NV in this one. The Cardinals beat Tioga, 10-6, and Harpursville / Afton, 55-6, while Waverly lost to Tioga, 42-19, and beat Harp, 34-12. However, NV played these teams earlier in the season and the Wolverines faced them recently. I do know this. Tioga is a vastly improved team now as compared to the one who faced NV in the season opener, and H / A is also better now than it was in Week 3.
As this showdown began taking shape a few weeks ago, I believed Waverly would come in holding an advantage because NV couldn't throw the ball and appeared to be a one-dimensional offense. However, the Cardinals showed us last week they can put the pigskin into the air - and score with it (150-yards-plus, 3 TDs).
Now, I'm perplexed. I think this is going to be an evenly-matched contest, but have to give a slight edge to Newark Valley. However, if NV can't shut down Waverly's passing game, which includes two extremely tall pass catchers, the Cardinals could wind up on the down side of a high-scoring affair.
Class B semifinals
Owego (6-2) at M-E (7-1), 1:30 p.m.
This was a good game in their first meeting (M-E 36, Owego 27), one which I felt the Indians should have won. Owego has lived and died by the "bend, but don't break" philosophy all season. Unfortunately, the Indians bent just a little too much in their losses to Chenango Forks and M-E.
I will tell you right now, I believe Forks will win another state title. However, I am very confident Owego can knock off M-E this week. The Indians have several talented athletes who can make big plays on offense, but I believe the difference in this clash will come down to which team controls the trenches the best, especially when Owego is on offense.
Class B semifinals
Tioga (6-2) vs. Walton (6-2) at Johnson City, 4 p.m.
The Tigers and Warriors renew their rivalry. Unfortunately, it's no longer the knock-down, drag-out fights it was in earlier years. The first meeting in 1981 saw a miraculous come-from-behind win by the Tigers in the second year of the Section IV bowl game series. However, Walton took control of the series, but in 2011 Tioga broke the spell, winning its first Section IV title over the Warriors with a field goal - yes, field goal.
The Tigers have won their last two meetings, both playoff quarterfinals, by 25 points each - and if they don't win this one by at lest that much, they can celebrate a win, but not a victory.
With that, I give you the coaches - Mike Chaffee (SVEC), Ted Hardenstine (NV) and Steve Virkler (Owego).
Q:
Do you follow college football and / or the NFL, and if so, who are your favorite teams and why?
Chaffee:
I enjoy following both the NCAA and the NFL. I have been a Syracuse fan as long as I can remember. As for the NFL, it is sometimes hard to admit but I am a N.Y. Jets fan. I can credit my lifetime of misery of being a fan to my parents who bought me a Jets Starter Jacket when I was a kid. Although it is tough watching sometimes I have a great deal of respect for the coaches and athletes at the higher level.
Hardenstine:
I'm a big New York Giants fan. My dad is also a huge fan, and I grew up watching games with him. One of my earliest memories is my dad going to the other room when Scott Norwood lined up for the final field goal of Super Bowl XXV because he was too nervous to watch. When he missed, I ran in to tell him. I was about five years old.
Virkler:
I like to follow all football. My favorite is high hchool football at this time of year when the playoffs begin. I'll follow all teams and classifications through the NYS finals. I'm a New York guy so I've always been a fan of New York teams. I am a Syracuse fan even though they have been struggling for a while now - hopefully they'll build off the success they are having this year. I'm also a Buffalo Bills and New York Giants fan (yes I said that out loud) - I know you're not supposed to root for two NFL tams but I've always followed both since I was little and still support both to this day. When they faced each other in Super Bowl XXV in 1991 I couldn't lose!
Q:
Is there a person or persons who influenced the way you approach coaching?
Chaffee:
I feel like my approach and philosophy towards coaching has been developed from each of the places I have been. At St. Lawrence I learned a lot from playing and coaching under Chris Phelps (current head coach at Salisbury Prep) and Kevin Farr (co-head coach and defensive coordinator at Tufts University). At Ithaca I was fortunate to work with legendary head coach Mike Welch and current head coach at Misericordia, Mark Ross. Here at Spencer-Van Etten / Candor I had the privilege of working and learning from long time head coach Ron Miller. Another mention is a longtime coach / mentor of mine, Eric Knolles. He has taught me a lot about developing relationships with your players and creating a bond within your team.
Hardenstine:
There are many people that have shaped my approach to coaching. I think the biggest influence is my parents, because I think the most important trait for a person to have in a leadership position is to be a hard-working, trustworthy individual. Nobody had a larger role in shaping these characteristics than my parents.

Other people that have had a large impact would be my high school coach, Jeff Ward. He was probably the best leader that I have been around. I keep him in mind often. Second would be Dan MacNeill, head coach at SUNY Cortland. I had an opportunity to start coaching football as a graduate assistant at Cortland. I had played and watched football my whole life, but I learned more about the game, coaching, and how to run a program in those two years than any other time in my life. And third would be Brian Sherwood. Brian is the eternal optimist, and his positive energy has helped me improve as a coach in many different ways.
Virkler:
There are three people who had a major impact on my coaching career. My high school football coach Dick Cole from Lowville, N.Y., one of my college coaches, Mike Welch at Ithaca College and Dave McCauley from South Lewis HS, N.Y. who I started my teaching and coaching career with, all had a tremendous influence on the way I approach the game. All three are men of great character and taught me just as much about life as they did coaching football. I hope that I have had the chance to make just a decimal of an impact on some of our players as these three have on their ex-players and students.
Q:
What can the fans expect to see from your next opponent?
Chaffee:
Tonight, we play at Windsor. We are looking forward to playing on their field but not excited about being on the road for the third week in a row. They are a lot better team than their record indicates. Right now they sit at 2-6, but have played a very tough Class B schedule. They are a very pass-heavy team that can spread you out and look to throw the ball down the field. They are well-coached and have a lot of play makers. We will have our hands full tonight.
Hardenstine:
The fans can expect to see quality running backs from our opponent. Their fullback is a tough runner with good balance, and their other ball carriers have shown the ability to get the edge many times this year. Their receivers are tall, and catch the ball well. Waverly is well-coached, and make you defend the whole field. We will need to be disciplined on defense and be sure to tackle well.
Virkler: We will line up against Maine Endwell on Saturday at 1:30 for the second time this season on their home field. They are coming off a very well-played game against Chenango Forks this past week in which one of their best linemen did not participate. AJ Desantis will be back in action this week for the playoffs and we expect their best effort. The winner will earn a berth into the sectional finals vs. either Norwich or Forks. We have not been to the sectional finals since 2010 as opposed to Maine-Endwell winning four NYS titles since then. We look forward to the challenge and are excited about the opportunity to participate in the playoffs in one of the best classes in all of NYS.
------
PHOTO 2: Mike Chaffee. PHOTO 3: Ted Hardenstine. PHOTO 4: Steve Virkler.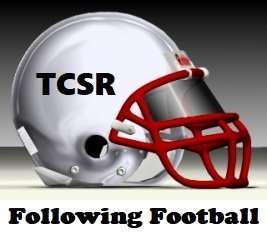 Print Friendly Version