ON TAP TODAY: NEWARK VALLEY TAKES ON UNBEATEN GROTON IN GIRLS SOCCER
(2018-10-24)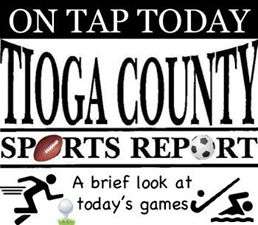 Tioga County Sports Report
TIOGA COUNTY - The Newark Valley girls soccer team is finding its niche in the postseason, but a huge test lies ahead of the Cardinals this afternoon in the Section IV Class C semifinals.
GIRLS SOCCER
Section IV Playoffs
Class C Semifinals4-Newark Valley (10-3-1) at 1-Groton (16-0), 3:30 p.m.:
The Indians have held the No. 2 ranking in the state for the past two weeks. Meanwhile, NV, which has been an honorable mention the past two weeks, appears to have found its groove. The Cardinals recently upset Waverly and Notre Dame, and also dominated Walton. In the playoffs, NV thumped the Warriors, 7-0, then knocked off ND, 4-2, in a penalty kick shootout.
Class B Semifinals
3-Dryden (14-3) at 2-Waverly (14-2), 6 p.m.:
Waverly, ranked ninth in the state, reached the semis with a 3-0 win over Susquehanna Valley. Dryden, a state honorable mention, defeated Owego to get here.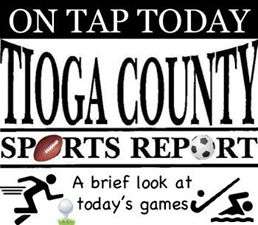 Print Friendly Version