TAYLOR MADE: A LITTLE BIT OF EXCELLENCE — AND MORE
(2020-07-23)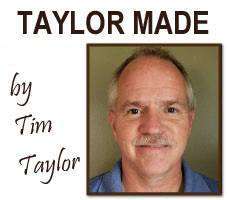 Let's start off with an impressive honor recently bestowed upon Candor, Newark Valley, Owego and Spencer-Van Etten high schools. Each has earned a New York State Public High School Athletic Association 2019-20 Scholar-Athlete School of Excellence accolade.
The School of Excellence awards are intended to "unite varsity coaches in challenging their teams to achieve a statewide academic honor," according to a NYSPHSAA press release.
To earn the School of Excellence Award, 75 percent of a school's varsity teams must qualify and receive the Scholar-Athlete team award.
Congratulations to everyone involved in bringing this achievement to your respective school.
——————
COLLEGE UPDATE
The America East, North Eastern Athletic Conference and State University of New York Athletic Conference have joined the growing list of collegiate conferences to scrap their fall sports schedules due to the continuing threat of the coronavirus pandemic.
The America East Conference Board of Presidents and NEAC Presidents' Council announced last Friday that fall sports are postponed for the remainder of the fall semester.
Meanwhile, SUNYAC announced Wednesday that it is suspending all fall sports competition and delaying winter conference and non-conference schedules until Jan. 1, 2021.
The Ivy League became the first NCAA Division I conference to postpone its football season, and subsequently postponed all fall sports.
The Big Ten Conference announced that if it is able to participate in fall sports, based on medical advice, it will play conference-only schedules.
——————
THE YOUNGSTERS
I had my fingers crossed that COVID-19 would spare the younger athletes more heartbreak. The latest victim of COVID-19 is the Southern Tier Youth Football Conference, which canceled its season earlier this week.
The Tioga County Youth Soccer Association will be holding its season. Go to https://tiogacountyyouthsoccerassociation.sportngin.com/register/form/063812194 to register.
Baseball and softball suffered in most communities, however, Waverly Little League and Nichols-Tioga Little League have made a go at it with some age groups. Valley Storm Travel Softball has been competing in tournaments and will be holding tryouts in Sayre, Pennsylvania beginning next week. In addition to 16U and 18U, they will be starting a 12U team. Check out https://tiogacountysportsreport.com/index_get.php?article_id=3026 for more information.
Meanwhile, the Section IV youth field hockey teams are awaiting a decision on their season.
——————
PEOPLES CHOICE AWARDS
Voting continues through the end of the month for the
Tioga County Peoples Choice Awards
. This is an opportunity for the readership of the
Tioga County Sports Report
and
Valley Sports Report
websites to select a "Peoples Performer of the Year" in each varsity sport.
Votes may be cast by messaging the Tioga County Sports Report Facebook page or emailing timtaylor2661@gmail.com.
We won't tell you how to vote or question who you vote for, but you should pick an athlete who best represents the sport he or she participates in. They may be the star of the team. They may be the team leader. They may be a kid who doesn't possess great athletic ability, but pours their heart and soul into the sport.
The rules for voting are simple:
• To be eligible athletes must have been on the varsity roster for that sport during the 2019-20 school year.
• Athletes from the Candor, Newark Valley, Owego, S-VE, SVEC, Tioga and Waverly varsity teams are eligible.
• You may cast one vote in each varsity sport.
• You may vote for the same athlete in different sports provided he or she participated in each of those sports.
• Voting is open to anyone who follows either of the two websites. There is no minimum age limit, although to be fair, voters should be old enough to cast their own votes.
• Nominations must include athlete's name, school and sport, as well as the voter's name.
This contest is being conducted for the enjoyment of the athletes and the readership of the websites. These awards are not intended to boost an athlete's "recruitability" at the collegiate level.
The categories are:
Baseball
Boys Basketball
Boys Bowling
Boys Cross Country
Boys Golf (fall & spring seasons combined)
Boys Indoor Track & Field
Boys Lacrosse
Boys Outdoor Track & Field
Boys Soccer
Boys Swimming & Diving
Boys Tennis
Cheerleading
Field Hockey
Football
Girls Basketball
Girls Bowling
Girls Cross Country
Girls Golf
Girls Indoor Track & Field
Girls Lacrosse
Girls Outdoor Track & Field
Girls Soccer
Girls Swimming & Diving
Girls Tennis (girls who participated on a boys team will be included in this category)
Softball
Volleyball
Wrestling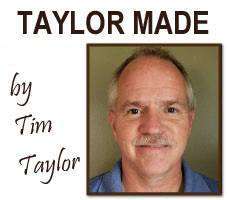 Print Friendly Version