TAYLOR MADE: THERE'S A DELAY, NOT A SWITCH — YET
(2020-07-17)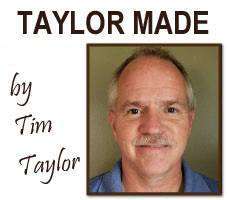 Let's clear up some confusion. The New York State Public High School Athletic Association has voted to delay the start of fall sports by four weeks, and has canceled all regional and state competition. It did
NOT
switch the seasons around or move everything to the spring.
I make note of this because I'm seeing a lot of posts on Facebook from people who believe this is the case. NYSPHSAA did approve a condensed seasons plan where everything would move to the spring and some sports would be played in a different "season"
IF
the COVID-19 pandemic forces a cancellation of fall sports.
It's obvious that all parties involved with school re-openings are taking every precaution to ensure a safe return to the classroom — and that carries over to athletics. I certainly can't argue against the importance of being safe and cautious, however, I am slightly perturbed that the 2020 fall season will now start a month later. Like so many athletes, coaches, families and fans, I am growing increasingly impatient for scholastic sports to return.
What has really ruffled my feathers is NYSPHSAA's decision to cancel regional and state championship events. I don't care what the reasons are, it's just not right to deprive the athletes of an opportunity to compete for a state title. It's my belief that if a section has its COVID-19 situation under control, then its athletes should be allowed to compete for postseason honors.
Among the Tioga County programs being hit hardest by this decision are Candor volleyball, the defending Class D state champ, and Tioga football, seeking its ninth trip to the Class D state semifinals in the past 10 seasons. The Owego boys cross country team was going to be aiming for a fourth consecutive Section IV Class B crown. I haven't heard anything on the status of sectional championships, but the Indians are being denied a shot at another trip to states. There are several other teams and individuals among the county's six schools who were poised for some level of postseason success as well.
Hopefully, Section IV will not scrub its postseason plans this fall and leave the athletes with even less to get motivated about. Should that happen, I will renew my suggestion that the six Tioga County schools create county championships in as many sports as possible.
Should the COVID-19 situation force the cancellation of the fall season altogether, the New York State Public High School Athletic Association has come up with the condensed seasons plan — splitting the fall, winter and spring seasons in to three 10-week seasons.
Season I would be winter sports and would run from Jan. 4 through March 13. Season II would be fall sports, and go from March 1 through May 8. Season III, spring sports, would begin April 5 and end June 12. However, wrestling and competitive cheer could be moved from Season I to Season II or Season III due to the fact both sports are considered high risk.
One concern is this talk about overlapping seasons. The overlap between Season I and Season II is only two weeks, but the gap between Season II and Season III is five weeks. I have not seen or heard any discussion about it, so I'm curious if NYSPHSAA is going to allow athletes to participate in two sports at the same time.
Another issue about this condensed seasons plan which worries me is the fact Tioga County Sports Report is a one-man operation. I can't possibly do justice to the hard-working athletes if I have to attempt to cover 18 sports during the five-week overlap and 17 during the two-week overlap. And that's not even considering the fact it would leave me with little time for sleep. What if they don't allow fans into events? Who gets coverage from me and who gets pushed aside?
By the way, what's this cockamamy idea about moving wrestling and competitive cheer into one of the other seasons? There are too many wrestlers who also compete in fall and/or spring sports and this would be cheating them out of a season. And I'm sure there are some cheerleaders who participate in another sport as well.
Personally, I don't see the need to make changes to the usual schedules. When you look at the statistics, only 8/10ths of one percent of the COVID-19 deaths in New York state occurred outside New York City and Long Island.
Tioga County has the highest COVID-19 death rate in Section IV and the last time I checked it was just slightly above one percent. The other counties in the section are all below one percent. The presence of the COVID-19 virus in the majority of the state is so minuscule that I don't see a danger to the athletes if we continue to follow social distancing rules when possible.
——————
CONDENSED SEASONS PLAN
(Tentative dates)
Season I (Winter Sports)

Dates: Jan. 4-March 13 (Week 27-36), 10 Weeks
Sports: basketball (girls & boys), bowling (girls & boys), gymnastics, ice hockey (girls & boys), indoor track & field (girls & boys), skiing (girls & boys), swimming (boys), wrestling, competitive cheer
Season II (Fall Sports)

Dates: March 1-May 8 (Week 35-44), 10 Weeks
Sports: football, cross country (girls & boys), field hockey, soccer (girls & boys), swimming (girls), volleyball (girls & boys), unified bowling
Season III (Spring Sports)

Dates: April 5-June 12 (Week 40-49), 10 Weeks
Sports: baseball, softball, golf (girls & boys), lacrosse (girls & boys), tennis (girls & boys), outdoor track & field (girls & boys), unified basketball
——————
COLLEGE SCENE
Athletic changes due to the COVID-19 pandemic are not exclusive to high school sports. At the collegiate level, the Ivy League, Empire 8 Conference, Pennsylvania State Athletic Conference and Patriot League are among the list of conferences which have scrapped their fall seasons.
The National Junior College Athletic Association has moved football, men's and women's soccer, and volleyball to the spring. Only men's and women's cross country remain on the fall schedule. Locally, SUNY Broome Community College, SUNY Corning Community College and Tompkins Cortland Community College have made the necessary changes.
Corning and TC3 will compete in cross country while BCC's decision about cross country is pending.
Cancellations and postponements at the collegiate level will continue over the next few weeks.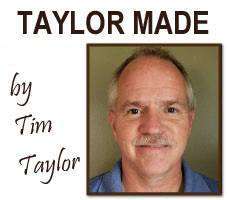 Print Friendly Version