COLLEGE ATHLETICS: LOCAL TRIO AWAITS WORD ON FALL SEASON IN PREPARATION FOR RETURN TO SUNY MORRISVILLE
(2020-07-13)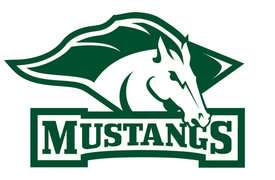 BY TIM TAYLOR
Tioga County Sports Report
TIOGA COUNTY — Three local athletes will be returning to campus at SUNY Morrisville for the fall semester, however, the status of their fall athletic seasons is still up in the air.
Newark Valley grad
Anna Raymond
, a cross country runner for the Mustangs, and field hockey players
Morgan Dueber
and
Megan Holloway
, both Owego grads, await the fate of their respective sports.
Neither the State University of New York Athletic Conference or the North Eastern Athletic Confernce, both of which Morrisville is a part of, have announced thee fall season plans.
"I have not heard anything about athletics other than there will be a SUNYAC meeting ...," Owego grad Megan Holloway said.
"So we've been sent our paperwork that needs to be returned and filed with the athletic training staff, but we've gotten no official notice that athletics will be held this year," Raymond said. "It's looking like possibly not."
Returning to campus has brought some mixed feelings from the local contingent.
Raymond is an Equine Science major, specializing in breeding management, and has requirements which need to be accomplished on campus, but she enjoyed the online atmosphere.
"I think it really depends on the major," she said. "For example, my major is extremely hands on and I have a lot of lab classes, but on the other hand I don't necessarily agree with going back to school in the fall. I think the online setting worked well and I liked being able to complete course materials on my own time."
Holloway is looking forward to the academic aspect of a return to college life.
"I am very happy to be going back to campus, given my major which is very hands on," she said. "There will be lots of changes."
Dueber, a rising junior, was unavailable for comment, but has enjoyed two record-setting seasons guarding the Mustangs' goal. She set a school record for saves with 242 stops her freshman season, then chalked up 266 as a sophomore. Dueber has started all 35 games in the cage. She was the NEAC Defensive Player of the Year in 2018.
As a freshman last fall, Holloway played in five games for the field hockey team, starting four. She should contribute again this fall if Morrisville has a season.
Holloway, an Equine Science Business Management major, was named to the National Field Hockey Coaches Association All-Academic Squad. She is also a member of the Western Equestrian team.
Raymond, who will be a senior this year, led the Mustangs to a seventh-place team finish at the NEAC Cross Country Championships last fall with a 12th-place finish, was named a second-team all-conference selection. She also plays for the basketball team and has played in 56 games over the pst three seasons.
——————
IN PHOTO 2: Anna Raymond. ... IN PHOTO 3: Morgan Dueber. ... IN PHOTO 4: Megan Holloway.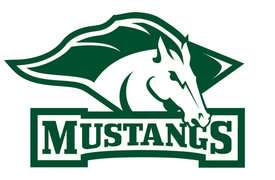 Print Friendly Version