TAYLOR MADE: 2020'S UPS AND DOWNS CONTINUE
(2020-07-06)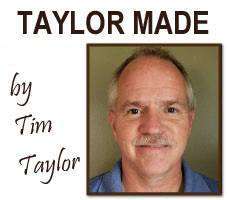 So many ups and downs this year — spotted with glimpses of hope and moments of tragedy and disappointment.
HEARTFELT LOSSES
During the month of June, Tioga County lost two young athletes to tragic accidents.
I previously wrote about Tioga's Mason Booser, who died as the result of a motocross crash June 4. A senior standout on the football and baseball teams who tried his hand at wrestling this past season, the 18-year-old was set committed to the U.S. Marine Corps after graduation.
Before the month was out, the Newark Valley community suffered the loss of Miranda Brown. The 14-year-old and her aunt, Traci Baker, were killed in a head-on collision June 24 on Route 79 in Richford when another vehicle attempted an illegal pass.
Brown was planning to play JV football for the Cardinals this fall. She was also involved in band and chorus, and was on the high honor roll at school. For those who are interested, there will be a celebration of life Sunday at Rawley Park in Richford at noon.
THE PEOPLE SPEAK
Nominations are still open for the
Tioga County Peoples Choice Awards
, which is an opportunity for the readership of the
Tioga County Sports Report
and
Valley Sports Report
websites to recognize the county's high school athletes.
A "Peoples Performer of the Year" will be named in every high school sport that a Tioga County varsity team competes in (provided there are nominations submitted).
Message me on the Tioga County Sports Report Facebook page or email me at
timtaylor2661@gmail.com
. Include the athlete's name, sport or sports you're nominating them in and your name. You may only vote once in each sport, but you can select the same athlete in multiple sports.
Remember, the
Tioga County Peoples Choice Awards
is just for fun. There are no trophies, prizes, scholarships, etc. being awarded. You can vote for your grandchild, child, boyfriend or girlfriend, BFF, next door neighbor, and you can even vote for yourself.
PLAY BALL
Local youth baseball took center stage last week when the Nichols-Tioga Little League held its first game of the season. The "sandlot style" games will continue through Aug. 2 for the older kids while clinics are being planned for the younger players.
My nephew has an opportunity to play with an Elmira travel team at The Firecracker tournament in Hershey, Pennsylvania over the holiday weekend. I don't want to brag (actually, I do), but look for him to be one of the future stars at Tioga the next few years.
Waverly Little League is slated to begin its season Saturday — and has invited players from Athens and Sayre across the border to join them.
HANGING IN THE LURCH
The fate of athletics during the 2020-21 school year is in limbo as Gov. Cuomo has yet to decide when schools will be allowed to open campuses to sports teams. The fall sports season is tentatively slated to start in less than seven weeks and I don't think anyone involved with the organizational aspect has a clue what's going to happen.
The NYSPHSAA COVID-19 Task Force met June 30 and although it has come up with a variety of scenarios, which the committee claims is only a "starting point," has a ways to go before coming up with a set plan for 2020-21 — the governor's hesitancy being part of the reason.
One item which needs to be noted and should be of concern is a survey of almost 6,000 superintendents, principals, athletic directors and coaches revealed that fan attendance is an area of low importance. Most of the Tioga County schools do not subscribe to the NFHS Network, which provides steaming services for athletic events. Most fans will have to rely on media input, and as far as I am aware, no guidelines for media coverage have been established yet.
Another concern is the possibility of swapping seasons around. Depending on the scenario, football, basketball and wrestling could share the same season (spring). There is a large percentage of boys who participate in football and basketball or football and wrestling. Will NYSPHSAA allow them to participate in two sports in the same season (current rules forbid it)? Will the schools?
I'm also curious who decided what sports are low risk, moderate risk and high-risk? Basketball is considered a moderate risk sport, despite the fact that players in most leagues seem to get away with being very "handsy" while, in contrast, lacrosse is considered high risk. Even though there is a lot of bumping and pushing, there is less hand contact.
Another item to consider is the kid whose only reason for staying in school is sports. I know I would have had trouble getting through high school had it not been for athletics. If I had not had sports to fall back on, I'm pretty sure I would never had made it through school (although my parents might have had a say in it).
NYSPHSAA's priority through all this is safety and I commend the effort. However, selecting the same start dates for the entire state is foolish. The COVID-19 threat in New York City and on Long Island was and still is far greater than the threat to regions like the Southern Tier and Finger Lakes. If state championships are not a priority for NYSPHSAA, then it shouldn't matter if we get a jump on the city kids.
Here is the link to the task force's latest update:
COVID-19 update
.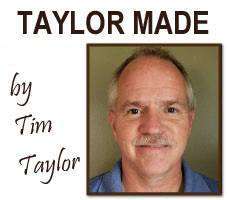 Print Friendly Version