TAYLOR MADE: TRAGEDY AND TRIUMPH — PART OF LIFE'S UPS & DOWNS
(2020-06-02)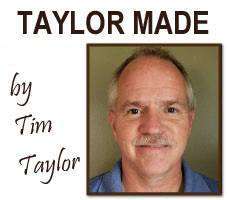 Monday was a bittersweet day in the Tioga County sports world. We celebrated the college signing of one star athlete and mourned the tragic death of another.
The Tragedy
On Sunday, Tioga senior Mason Booser lost his life in a motocross accident. He was a standout on the football field and baseball diamond. This past winter he tried his hand at wrestling and was previously on the basketball team. During the past two school years, he was a member of four Section IV championship teams. 
I didn't know Mason well, but the outpouring of photos, videos and emotions I saw on Facebook the past couple of days tells me he was a special individual. As an athlete, he was a true competitor who was willing to go all out for his team.
I recall him diving into home plate in a 6-1 win over Owego last April and again in a Teener league game in July. I also witnessed him making a diving interception in a 24-20 win over Newark Valley last September. The fact that he was willing to put forth those types of efforts — repeatedly — is a testament to his competitive nature and desire to be the best.
Those qualities, coupled with his talents behind the plate and with a bat, were key to Booser being named to the 2019 IAC Division 2 All-star team and the 2019 All-Tioga County Baseball Team as a first-team catcher. I have no doubt he would have repeated as the top backstop again this season had there been one.
I also believe he had the talent to compete at the small college level, however, he had other plans after graduation — the United States Marine Corps. Semper Fi No. 8!
Booser was also selected to the Section IV Football Conference Division VI first team as a wide receiver and received an honorable mention on the 2019 All-Tioga County Football Team at the same position. That's an impressive accomplishment considering the Tigers' frequent domination behind a ground-gobbling offense (Booser had 11 receptions for 185 yards and 2 TDs, according to
maxpreps.com
).
Unfortunately, I was unable to attend a candlelight vigil for Booser Monday night, but from the news coverage I saw, it appeared to be a very well-attended event — showing everyone that he will certainly be missed by all who knew him.
The Triumph
I know there are several Tioga County athletes moving on to compete in college every year, so one particular signing may not necessarily be a big deal in the overall scope of things. However, Owego standout Gio Fabi's signing event to play football at Ithaca College was significant for two reasons.
For one, the three-time all-state defensive lineman almost passed on a collegiate career. After a heartbreaking loss to M-E in the Section IV playoffs last year, he actually considered hanging up the pads. Thankfully, friend Mason Pratt helped change his mind.
The signing was actually huge for me personally because it marked my first face-to-face interaction with an athlete and/or coach in 85 days — since the Section IV Class B girls basketball championship game in early March.
Some of you may not see the three-month layoff as something to be concerned about, but look at it this way. What if your passion were suddenly taken from you and you had to find other ways to keep yourself from going bonkers?
It's been a rough 12 weeks, especially when I factor in the loss of income and the fact I spent the majority of the first month of the pandemic cooped up inside by myself. As an independent contractor for this website, sports was no longer a sustainable option for me financially, and trying to collect unemployment took over a month.
Fortunately, I eventually found work elsewhere — and I'm getting in some good workouts throwing 40-pound bags of mulch, garden soil and potting mix around (I think I am one of the few people who has lost weight during the pandemic). They've been much-needed workouts as carrying a notepad and camera around a couple hours a day doesn't do much for a person in the form of physical fitness.
Anyhow, I am confident I will return to sports coverage on a regular basis. I've got my fingers crossed that the country will be back to some type of normalcy by the time the fall season rolls around.
See you at the games — hopefully sooner than later!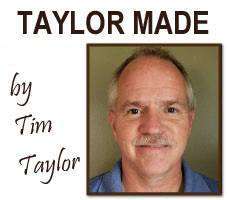 Print Friendly Version