TAYLOR MADE: THE BULLY GAVE US A SOCK IN THE GUT
(2020-05-01)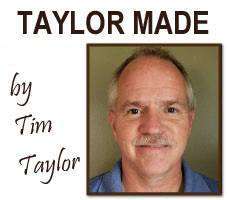 Were you one of those scrawny little kids who got socked in the gut by the school bully just because he could? Well, I was — and now that feeling has returned.
My initial reaction after reading the press release from the New York State Public High School Athletic Association announcing the cancellation of spring sports was equivalent to that solid punch to the midsection from that bully.
You may recall my editorial "A World Without Sports" on March 16, where I wrote, "I believe we have seen the end of athletics for the remainder of the current school year." While I was prepared for the cancellation to happen, I did not expect COVID-19 to hit me as hard as it did when this announcement was made.
As I was reading through the NYSPHSAA release, preparing it for publication on the website, I fought back the emotions surrounding the thought of spending the next 45 days without any high school sports to cover. This marks the first time in nearly 35 years as a journalist that I am stepping away from my passion due to a situation beyond my control.
The emotions surrounding the fact that so many athletes — especially seniors — being unable to achieve their goals this spring is even more overwhelming than not being on the sideline chronicling those achievements. Whether it be a talented veteran striving to win a state championship or a kid just trying to earn a spot on the team, they're all affected by the fact they've been robbed of their seasons.
Unfortunately, this is not over. We may have to endure a summer without youth sports and the very distinct possibility that the fall scholastic and college sports season may be delayed (or worse) as well.
The pandemic has forced me to seek outside employment and I was fortunate to land a 90-day temporary job recently, but I will attempt to continue to update the website occasionally.
—————
With that said, I am open to story ideas from the public, as well as inputs for the following: • Seniors who will be playing sports in college • College athletes who missed out on spring athletics • How athletes, families and coaches are dealing with COVID-19 without sports • Where are they now — updates on Tioga County athletes from years gone by
Feel free to contact me by email at timtaylor2661@gmail.com, call or text 570-867-2767 or message me on the Facebook page.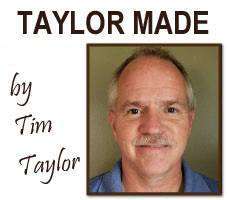 Print Friendly Version