TAYLOR MADE: COVID-19 ADVERSITY JUST ONE CHAPTER IN YOUR BOOK OF LIFE
(2020-04-30)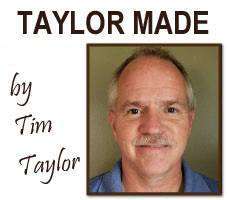 By now, most, if not all of you, are aware that the New York State Public High School Athletic Association has canceled the spring state championships.
The regular season is still on (for now), but the COVID-19 pandemic has delivered a devastating blow which has robbed numerous high school seniors of an opportunity to end their scholastic careers competing at a state championship event.
It may sting now, but will eventually sink in that this adversity is just one chapter in your book of life.
I've been there, done that, so to speak. While attending TC3 I felt like I had an outside shot of winning the NJCAA Region III wrestling title. Just prior to the start of my sophomore preseason, I suffered an elbow injury. I came back later in the season only to re-injure the elbow in my fourth match.
It came against the defending regional champ from Delhi. I was actually giving him a pretty good battle, maybe the best of my college career. Trailing in a close bout, I attempted a stand-up, however, he took me back to the mat with a heel trip and I landed with all my weight on that elbow. That was all she wrote and my season was over. I returned to TC3 the next year, but the school decided to drop wrestling.
I was bummed that things didn't go my way, but in the end everything worked out. I've spent the majority of my adult life around wrestling mats. I had an opportunity to be a volunteer coach at my alma mater (Tioga), which helped launch my coaching career — pee wee, middle school and high school — in Colorado. However, I did find out I was a better coach than competitor.
Getting involved in coaching (I also coached youth baseball) helped renew my passion for sports writing and I've been able to cover wrestling as a sports writer / photographer in six different states.
Adding to this current adversity, I believe the regular season will get canceled within the next week or two and I feel for the athletes who will not have an opportunity to finish out the spring season, let alone compete in a state championship event. Tioga County athletes had an impressive showing during the 2019 postseason — including several were looking forward to a rewarding 2020 senior campaign.
In track & field, Candor's Lance Jensen, a two-time place-winner in the 400 hurdles, was expected to be among Section IV's top gold medal prospects in Division II. He returned as the second-ranked hurdler. He was also among the top threats in the 110 hurdles.
Waverly pole vaulter Isaac Chandler, a bronze medalist last year, came back ranked No. 2 this year. He also took eighth in the 110 hurdles last year and was the No. 4 returnee.
During the winter, I heard Newark Valley pentathlete Kayla Malarkey was going to forego her final season of track & field, then I heard a few weeks later she had changed her mind. Then came the coronavirus shutdown.
Waverly's Elizabeth Fritzen, Cora Smith and Sheridan Talada comprised three quarters of the sixth-place 4x800 relay.
Smith also placed 10th in the 3,000 last year, and she Fritzen and Talada were expected to be among the top distance runners in the section this year. The Wolverines' Melina Ortiz placed eighth in the 400.
Owego's Derek Sarrge was part of the Indians' sixth-place 4x800 relay. However, the other three members of the foursome have graduated.
Among the top non-senior state qualifiers coming back were Waverly sophomore Olivia Nittinger, who was part of the 4x800 relay, and Wolverine junior Collin Wright, who competed in the steeplechase last year.
Based on 2019 results, there are a few others who had a shot at qualifying for states as seniors. They include Newark Valley sprinter Caden Bennett, S-VE jumper Ryleigh Clark, S-VE thrower Luke Simonton and Waverly hurdler Alyssa Simonetti.
Of course, track & field isn't the only sport where top senior athletes are missing out on a possible career-ending performance at states.
Tioga's Sam Taylor was looking at a potential fourth trip to the state golf tournament, not to mention Waverly would have had a senior or two on its three-time defending Section IV championship team.
At the team level, Tioga baseball, which has won three of the past five Section IV Class C titles, had a few seniors as well to include Mason Booser, Thomas Cook and Brady Worthing. Waverly looked to be competitive on the diamond this season too, with seniors Jalen McCarty and Ethan Stotler in the mix. I'm not sure whether or not Scott Woodring (injured last year) was going to play, but the 6-foot-8 senior would have been an imposing presence.
On the softball field, Candor and Tioga looked to challenge in Class C while Newark Valley and Waverly were hoping to compete in Class B.
Candor was bringing back a talented team that included seniors Jennah Kareem, an all-state pick, Kailyn Edwards and Arianna Aman. Tioga was rebuilding last year and turned out to have a solid year. The Tigers were expected to be even better this season with seniors Giovanna Rossi and Michaela Webb back, as well as Ally Chapman, Shaina Franks, Hannah Fox, Emily Pipher and Kim Tarbox.
NV's squad was expected to be much improved and with seniors Marissa Berghorn, Cassidy Hoffmier, Sarah Mertson, Jordan Stiffarm and April Williams. Defending Section IV Class B softball champ Waverly lost some top talent, but returned notable seniors in Morgan Adams and Paige Lewis.
The Owego boys lacrosse team qualified for states for the first time in school history last year and looked like a very likely candidate again this year. The Indians had about a dozen seniors on the squad, including Mike Wasyln, Luke Maslin, Cooper Phelps, Cole Taylor, Mason Pratt, Ben Miller and Gio Fabi.
The girls team had seniors Maddie Powell, Allee Schumacher, Leah Watson and Emma French coming back.
To all the senior athletes (I apologize if I omitted anyone), you will survive this disappointing chapter in your life, and will have a chance to move on and be successful with whatever you choose to do, whether it includes athletics or not.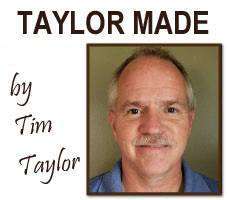 Print Friendly Version