TAYLOR MADE: TEN STORYLINES WHICH HEATED UP THE WINTER SEASON
(2020-03-23)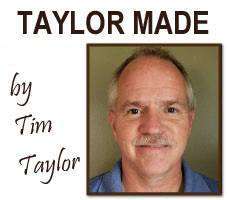 The winter season was full of exciting moments provided courtesy of our Tioga County athletes. Here are my top 10 storylines.
10. UPSET SPECIAL
When Owego boys basketball team sent three starters from its state-qualifying team to the college ranks, so 2019-20 should have been a down year. Instead, the Indians advanced to the Section IV Class B semifinals and upset a pair of state-ranked teams during the regular season.
The first came at the benefit tournament for the More Than A Game Foundation Hoops for the Hospital charity Dec. 27. The Indians' stingy defense handcuffed Allegany-Limestone, ranked 25th in Class B, to pull off a 48-37 victory on day one of the MTAG Classic.
The next victim was STAC Metro rival Johnson City on Jan. 28. Owego again relied on its defensive pressure to nipped the Wildcats, ranked No. 22 in Class A, 40-39.
Without those upset wins, the Indians would not have qualified for the postseason.
9. BOWLED OVER
In a sport which may not get the exposure some others do, there's one Tioga County team which has been consistently dominant in its league.
The Tioga boys bowling team won its fifth consecutive IAC Division 2 title. Helping the Tigers continue their success this were All-Tioga County honorees Kolton Pond, Rocco Fariello and Gage Cain.
Tioga's top six bowlers return next season, so the streak could continue.
8. BATTLING BACK
Several Tioga County athletes battled back from off-season injuries to leave their mark in winter sports.
Most notable is Waverly's Scott Woodring. He went out with a knee injury during the 2018-19 season, but came back to cap his high school career this season by averaging 25.8 points, 14.9 rebounds, and 2.2 blocks per game. He also eclipsed 1,000 points and was recently named the All-Tioga County "Player of the Year."
Another noteworthy comebacker is Owego's Evee Coleman. The junior forward also returned from a knee injury. She would repeat as the All-Tioga County "Defensive Player of the Year." She averaged 20.2 points, 13 rebounds, 2.9 blocks, 2.1 steals and 1.9 assists per game as the Indians went 13-7 and advanced to the Section IV Class B semis.
Basketball players weren't the only athletes making impressive comebacks. Newark Valley wrestler Josh Post missed his entire junior year due to a knee in jury, then rallied back to end his high school career with a podium finish at the state championships. The eighth seed going in, he placed fifth and closed out his senior season with a 37-6 record.
Others who mounted comebacks following off-season injuries are S-VE basketball players Paige Grube and Noah Mack, Candor basketball player Lance Jensen and NV wrestler Kamden McCall.
7. PLENTY OF POINTS
Penn State-bound senior guard Kaci Donovan broke Kyle Dougherty's 15-year-old school record for career points on a layup in the fourth quarter of a 74-30 victory over Binghamton Jan. 24.
The McDonald's High School All-American finished the season with 1,974 points. She twice broke her single-game scoring mark and repeated as the All-Tioga County "Player of the Year."
6. DUNKING THE DROUGHT
The Newark Valley girls basketball team snapped a 19-year drought when it steamrolled Whitney Point, 72-16, in the IAC Large School championship game for the Cardinals' first league title since 1991.
NV would win its first 22 games before falling to defending champion Norwich in the Section IV Class B title game.
5. LONG TIME COMING
Gage Streeter became the first Waverly diver to qualify for the state championships since 1995.
The senior placed second at the Section IV Class B meet, his school-record of 454.85 points (11 dives) topping the 450-point cutoff.
In early January, Streeter also broke the school record for six dives with a score of 278.85.
4. PLENTY ON THE PODIUM
Tioga County placed eight wrestlers on the podium at the Division II state championships, surpassing the previous record of seven set in 2009.
Setting the new mark were Newark Valley's Josh Post (5th), Owego's Cam Bundy (3rd), Tioga's Gianni Silvestri (1st), Brady Worthing (2nd), Caden Bellis (4th), Emmett Wood (7th) and Mason Welch (8th), and Waverly's Ethan Stotler (4th).
NOTE:
This is the first year New York wrestled to eighth place. The 2009 group only wrestled to sixth place.
3. REACH FOR THE SKY
Waverly's Isaac Chandler set new Section IV and school records by clearing 15-feet, 6-inches at the New York State Indoor Track & Field Championships March 7, garnering third-place honors in the process.
The senior broke his own school mark of 15-0 set earlier in the season and the sectional record of 15-5 which was established in 2018.
2. POOL POWER
Mike Atanasoff capped his high school career with a pair of medals at the New York State Swimming & Diving Championships. The Waverly senior became the fastest swimmer in Section IV and school history in the process.
Atanasoff posted a time of 21.1 seconds to capture the third-place medal in the 50-yard freestyle. He's only the second Wolverine swimmer to win bronze at states.
He also placed sixth in the 100 free in 46.61 seconds, beating his own record and setting new IAC and school marks.
1. LARGE & IN CHARGE
When writing about Tioga wrestling and what the Tigers accomplished this season, I could easily do a 1A, 1B, 1C, etc., but instead will address this topic as a whole.
No team in Tioga County dominated its respective sport like Tioga did this season. The Tigers repeated as the state Division II champions, Section IV Division II champions and Section IV Division II dual meet champions.
Tioga won its second straight state team title and third in school history behind a program-best six qualifiers and five place-winners.
Leading the charge was the school's youngest-ever champion, eighth-grader Gianni Silvestri. He's the sixth Tiger to win it all, marking the seventh time a Tioga grappler has stood at the very pinnacle of the podium.
Senior Brady Worthing snagged the silver, wrestling in his third consecutive state final. Caden Bellis, Emmett Wood and Mason Welch, all underclassmen, took fourth, seventh and eighth, respectively. Tioga's now has 37 state placers to its credit.
The Tigers also won their fourth straight D-2 sectional tournament title and third straight D-2 dual meet crown. Tioga also dominated the sectional qualifier and the IAC tournament and won its third straight IAC Division I dual meet title.
Ten Tigers and their coach received All-Tioga County recognition this season.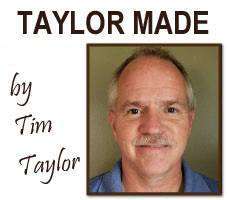 Print Friendly Version