TAYLOR MADE: 2020 SUCCESS JUST SCRATCHING THE SURFACE
(2020-03-22)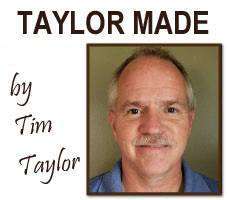 It was a pretty impressive season for Tioga County wrestlers. Nine of the local area's finest made the trek to Albany last month to represent Section IV at the state championships. All of them won at least one match and eight of them reached the podium.
I do not believe this was a flash-in-the pan season either, but a sign of things to come.
Tioga
, which had five of its six wrestlers bring home medals, graduates just one state qualifier, albeit the Tigers are losing a stud in Brady Worthing. He went 45-1, sandwiching a 2019 state title between two runner-up showings. He won 62 consecutive bouts before dropping a heartbreaker in this year's final (wrestling injured I hear).
Meanwhile, Gianni Silvestri brought home the gold, winning the 99-pound weight class. He now steps in line to become a five-time state champ, of which New York has only had four. Of course, let's just take it one season at a time.
Also back are state placers Caden Bellis, Mason Welch and Emmett Wood and qualifier Donavan Smith. There's also Levi Bellis, Emily Sindoni, Justin Hopkins, who scored plenty of points for the team — and probably a couple others sneaking up through the youth ranks.
Cam Bundy brought
Owego
a medal home from states and the two wrestlers who finished ahead of him were seniors. The Indians have three more potential state qualifiers next season in Matt Laubach (106 this season), Tyler Benjamin (182) and Logan Bailey (285). Owego's weakness appears to be a lack of physical strength, because most of its grapplers have some nice technique.
Newark Valley
will graduate its place-winner, Josh Post, but has the four horsemen — Connor, Cam, Joey and Josh — returning to bolster a strong group of upper weights. Cam Carrier (170) and Josh Duke (220) are the Cardinals' most likely candidates for trips to states next season, each having won 30-plus matches, but you can't count out Connor Jacobson (160) or Joey Woodmansee (195). NV stumbled a little bit at the sectional tournament, something I expect its very experienced coaching staff to work on.
Maybe the most talented matman in the county is
SVEC
8th-grader Ousmane Duncanson, who racked up 30-plus wins. Nearly two-thirds of his victories were bonus-point wins, including 20 pins. There was one obstacle between him and a shot at states — Post, who won all three meetings.
Ethan Stotler departs
Waverly
after an impeccable campaign in which he won 40-plus matches and placed fourth at states, despite going in as an 11 seed. The Wolverines are rebuilding after several down years, but have a lot of potential. Conner Stotler, Austin Kimble, Trevor Meyers and Gage Tedesco combined for more than 135 wins this season.
There seems to be an abundance of youth programs in the Waverly community and I know at least one of them is making great strides, qualifying a couple dozen kids for the recently-canceled NYWAY state tournament.
With the county being as loaded as it was on the mats this season, there were several athletes who weren't able to make the all-county cut, or haven't been mentioned here, but I feel they need to be acknowledged.
Besides Worthing, Tioga is graduating three other major contributors. David MacWhinnie competed at three different weights before settling in at 132. Despite illness and injury, he won close to 30 matches and advanced to the finals in five of six tournaments. Dom Wood placed in seven of eight tournaments, running into Section IV's top two 220-pounders in the one tourney he didn't. Jacob Welch had a solid season despite missing the class sectionals as a sophomore and sitting out his junior year. He won 25-plus matches and collected two firsts, two seconds and two thirds in the six tournaments he competed in.
Two other Tigers who impressed — and will return next season — are freshman Donavan Smith and Levi Bellis (the top newcomer). Smith chalked up close to 40 wins and was impressive throughout the season. He's only a freshman, is just shy of 100 career wins, and has three more season to show his stuff — and he will.
Another name missing from the list is Parker Sexton. A returning sectional runner-up and potential state qualifier, his junior year was cut drastically short this season. He suffered a shoulder injury during the first event of the season, then went down to a knee injury just days before the IAC championships.
NV's Kamden McCall and Mark Vosburgh each won 20-plus bouts, as did SVEC's Jacob Campolito and Nick Tubbs. They're all juniors except Vosburgh, who is a sophomore. Owego junior Matt Gatto was in the running for the newcomer award, as was SVEC's Wyatt Stouffer.
This was Tioga County's most successful season in state tournament history. The county did have 11 qualifiers in 2018, but only four medaled. Five of the county's eight qualifiers reached the podium in 2019, which was the largest number of state medalists in a single season since Tioga and Waverly combined for six placers in 2009.
I would not be the least bit shocked if Tioga County sends as many as 15 wrestlers to states next year with 10 reaching the podium. That may seem like a bold statement, but then again, confidence is one of the major aspects of wrestling success.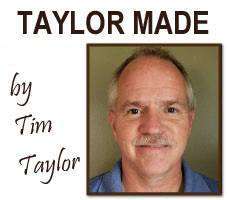 Print Friendly Version