TAYLOR MADE: JUST WAIT 'TIL NEXT YEAR
(2020-03-20)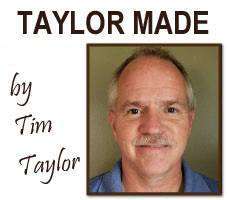 At the risk of putting any undue pressure on the Newark Valley girls basketball team, NYSPHSAA can issue my 2020-21 state playoff credentials right now. I fully expect to be court-side somewhere in Section III when state play begins (if the format remains the way it has the past several years).
I'm sure NV coach Greg Schweiger and his players are already preparing for next season following an impressive campaign which ended in heartbreak in the Section IV Class B championship game. Of course, the coronavirus has probably changed the scheme of things to some point, but I have a feeling several of the players are already prepping for 2020-21 on their own.
The 2019-20 NV squad had everything it needed to reach the state playoffs this season except one — strong competition. Overall, the opposition the Cardinals faced during the IAC season was weak, although Waverly and Watkins Glen made NV work for a couple of wins when those teams met during the second go-round. The Wolverines fell by five points and WG went down by eight.
At sectionals, Newark Valley would defeat Waverly fairly easily before meeting a worthy opponent in the semifinals in a 52-49 win over Owego.
Of course, the Cardinals had never seen a tenacious pressure defense like the one Norwich threw at them in the Class B championship game — it clearly disrupted the NV flow.
Norwich also came into the game on a major high, having knocked off top-seeded Oneonta in the semis. The Yellowjackets had won the first two meetings, but the Purple Tornado rallied from eight down in the fourth quarter to post the stunning upset and win for the ninth time in 10 games.
Newark Valley can do little to beef up the competition in the IAC — it already competes in the toughest division. If the Cardinals can line up a few more worthy non-league opponents that would help. Four of their six non-league foes during the regular season had losing records and another was .500.
All that aside, NV fans will certainly be looking ahead to next season. Three players graduates, only one of which was a starter. I'm guessing whoever fills the shoes of Kendra Morris will have plenty of playing time to her credit.
The returning cast includes Bri Beebe, Taylor Benjamin, Hannah Ferguson, Mackenna Nechwedowich, Grace Gardner, Cha Gardner, Allison Walker and Allie Wandell. There's also a slew of players from the league champion JV team ready to step up and help fill any voids.
Around the rest of Tioga County, a lot of talent is graduating, but there are also several very solid players coming back. Some are good at basketball while some are better at other sports, but could contribute with their athleticism.
In
Owego
, all eyes will be on Evee Coleman. She averaged a double-double (20.2 points, 13.4 rebounds) and was named the All-Tioga County Defensive Player of the Year for a second straight season. With two time Player of the Year Kaci Donovan heading off to Penn State, the Indians don't appear to have a 1-2 punch next season. With four other seniors leaving, role players like Ellie Sherwood, Lauren Gilbert, Maddie Bennett and Maggie Huizinga will need to step up to help out.
Candor
loses its second-best player in Jennah Kareem and another solid performer in Kilie Streeter. The Indians return juniors Braelyn Hornick (leading scorer, 11 double-doubles) and Kadrianna Foster, as well as Brooke Wilcox and several other young players.
S-VE
bids farewell to several seniors, including quality athletes like Tara Perkins, Ava Bruehwiler, Madelynn Pasto, Paige Grube and Sam Deppe, but will have Sophia Dutra and Hannah Martinez for two more years. And the Panthers are hopeful the players who come up from the IAC champion JV team can make an impact.
Five players graduate from
Tioga
, most notably Chloe Bellis and Giovanna Rossi, but Olivia Ayres and Eve Wood will spearhead the Tiger effort as seniors.
At
Waverly
, Sidney Tomasso will be one the most dangerous scoring threats in the IAC and will be bolstered by Kennedy Westbrook. The Wolverines will graduate four players, including Morgan Adams and Paige Lewis, but they always seem to bounce back to be competitive.
Regardless of which team you cheer for, I think the 2020-21 season will be another exciting one in Tioga County.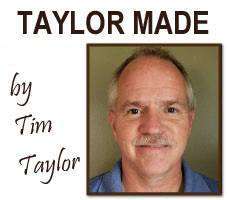 Print Friendly Version