ON TAP TODAY: BOYS SWIMMING, CHEERLEADING, GIRLS BOWLING SHARE CENTER STAGE
(2020-02-21)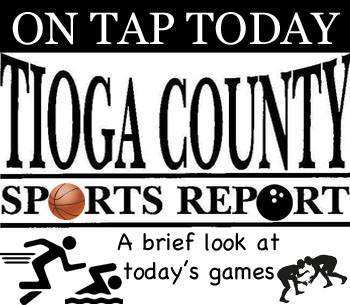 Tioga County Sports Report
TIOGA COUNTY — Boys swimming & diving, cheerleading and girls bowling share the spotlight today.
The Owego swimmers, Newark Valley cheerleaders and Candor bowlers are competing in what basically amounts to sectional championships with potential berths in state championship events being the prize.
BOYS SWIMMING & DIVING
Owego at Section IV Class B championships at Watkins Glen, 6 p.m.:
The Indians' Brandon Lavo and Adam Gault will compete in two "A" finals apiece — Lavo in the 200' and 500-yard freestyle, and Gault in the 200 individual medley and 100 breaststroke. Joe Criscitello will swim in the 100 butterfly "B" final.
Owego also qualified four relay teams — the 200 and 400 free relays (Gault, Criscitello, Lavo, Gabe Snyder); 200 medley relay (James Morton, Jacob Krassin, Dominick Mahonski and Austin Tompkins); and a second 200 free relay (Mahonski, Tompkins, Krassin, Tyler Krom).
CHEERLEADING
Newark Valley at Section IV championships at U-E, 11:15 a.m.:
The IAC Large School champion Cardinals will compete for a sectional title.
Team members include Phaedra Day, Megan Felicetti, Jillianne Hanson, Hannah Hayes, Ashley Holt, Savannah Jordan, Lois Kidney, Kayla Malarkey, Raechelle Mathewson, Emma Morgan, Kassidi Morris, Alexia Purdy, April Simmons, Olivia Simms, Sandy Vaughn, Leah Williams, Darrah Wright, Joslyn Wright and Chloe Yetter.
GIRLS BOWLING
Candor at Section IV state qualifier at Valley Bowling Center (Waverly), 9 a.m.:
The Indians have qualified their entire girls team of Mya Marsh (167 average), Olivia Bennett (151), Kaitlyn Floyd (147), Jenna O'Connell (102), Elisa Hatton (96) and Julia Dunham (95).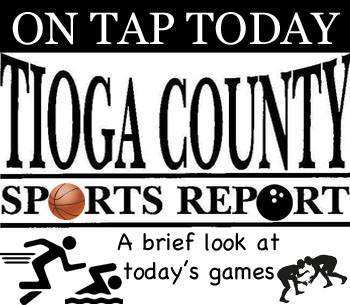 Print Friendly Version