(CORRECTED) ON TAP TODAY: STAC BOWLING CHAMPIONSHIPS OWN THE SPOTLIGHT
(2020-02-11)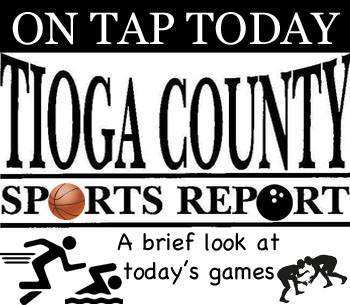 Tioga County Sports Report
TIOGA COUNTY — There are six basketball games on the schedule, but the STAC bowlers steal the spotlight with their league tournament.
BOWLING
Owego at STAC championships at Midway Lanes (Vestal), 3 p.m.:
Qwinten Adams and Haley Stephens lead the Indians' boys and girls teams, respectively.
BOYS BASKETBALL
Odessa-Montour (3-14, 1-10) at Candor (11-6, 8-3), 7:15 pm.:
Candor is coming off an upset of state-ranked Newfield while O-M fell to Tioga in overtime.
Tioga (4-13, 1-10) at S-VE (7-9, 4-6), 7:30 p.m.:
The Panthers downed Edison last time out while Tioga beat O-M in overtime. S-VE beat Tioga, 52-38, in their previous meeting.
Watkins Glen (14-2, 8-2) at Newark Valley (2-12, 1-9), 7 p.m.:
The Cardinals are coming off a loss to Notre Dame while the Senecas defeated Waverly.
GIRLS BASKETBALL
Ithaca at Owego (10-6), 7 p.m.:
The Indians are seeking their eighth consecutive victory. Owego knocked off state-ranked M-E last week.
Candor (6-10) at Odessa-Montour (11-6), 7 p.m.:
Candor is coming off a Newfield while O-M defeated Tioga.
S-VE (1-12) at Tioga (6-11), 7 p.m.:
The Panthers haven't played in nine days when they lost to unbeaten and state-ranked Newfield. The Tigers lost their previous game to Watkins Glen. Tioga downed S-VE, 40-30, the last time they met.
BOYS SWIMMING & DIVING Norwich (2-7) at Owego (0-7), 5:30 p.m.:
The Indians are looking for their first win of the season.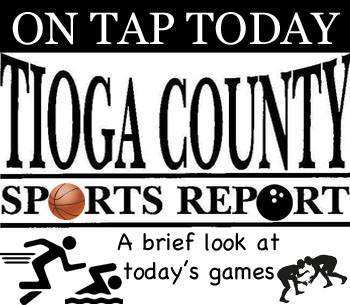 Print Friendly Version