TAYLOR MADE: PICKING MY BRAIN
(2020-02-07)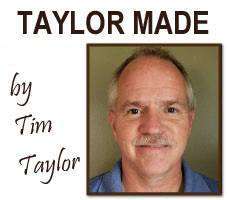 I've decided it's time to pick my brain to see if there's anything interesting inside. Here's what I've come up with.
CHAMPIONSHIP WEEKEND
It's a big weekend for Tioga County bowlers, cheerleaders and wrestlers.
The IAC Bowling Championships and IAC Cheerleading Championships will be held Saturday at Waverly and Newark Valley, respectively, while the grapplers head to Walton or Waverly for the Section IV Division II qualifying tournaments.
Here's a brief overview.
Wrestling
Newark Valley and Tioga make the trip to Walton for Qualifier A. The three-time defending Section IV Division II champion Tigers take the first step in defending their state title with five No. 1 seeds while NV has three top seeds. At Waverly, Owego, SVEC and the host Wolverines have four Qualifier B top seeds between them.
Tioga's Brady Worthing, who won a state title at 132 pounds last year, is competing at 138 this season and is the only undefeated Section IV wrestler in D-2. He is 36-0.
Waverly will post live brackets for fans to follow on https://www.trackwrestling.com/tw/opentournaments/VerifyPassword.jsp?tournamentId=579579132.
According to
cnywrestling.com
, there are 14 D-2 wrestlers with 30 or more victories this season with half competing for Tioga County teams.
The 14 are Brady Worthing, Tioga (36-0, 1.000); Ethan Stotler, Waverly (35-1, .972); Giannia Silvestri, Tioga (30-1, .968); Zach Harrington, Sidney (33-2, .943); Donavan Smith, Tioga (32-2, .941); Caden Bellis, Tioga (30-2, .938); Cole Volpe, Chenango Valley (33-3, .917); Brandon Butler, Windsor (32-3, .914); Kyle Willard, Groton (30-3, .909); Cam Carrier, Newark Valley (31-4, .886); Trevor Cortright, Chenango Valley (30-4, .882); Scotty Barnhart, Walton/Delhi (33-5, .868); Bobby Brotherton, Dryden (33-6, .846); and Emmett Wood, Tioga (30-6, .833).
Twelve Tioga County wrestlers are state-ranked by the
New York Wrestling News
. They include: 99: 1. Gianni Silvestri, Tioga 106: 5. Caden Bellis, Tioga 120: 9. Donovan Smith, Tioga 132: 7. Josh Post, Newark Valley; 10. Ousmane Duncanson, SVEC 138: 1. Brady Worthing, Tioga 145: 9. Parker Sexton, SVEC (out for season) 152: 3. Emmett Wood, Tioga 160: 4. Ethan Stotler, Waverly 170: 10. Cameron Carrier, Newark Valley; 11. Cam Bundy, Owego 220: 10. Josh Duke, Newark Valley
Wrestling at both venues begins at 10 a.m.
Cheerleading
Ten teams will compete in the cheerleading championships, which begin at 10:30 a.m.
S-VE is one of six teams in the small squad division, and will perform at 11:15 a.m..
Newark Valley and Waverly are the only entrants in the large squad category. NV performs at noon, followed by Waverly at 12:08 p.m.
Bowling
Tioga County teams won three of the four IAC regular season titles. They are the Candor girls in Division 2, the Tioga boys in Division 2 and the Waverly boys in Division 2. The Newark Valley boys and Waverly girls were runners-up in Division 1, and the Candor boys were third in Division 2. Union Springs / Port Byron took the Division 1 girls honor.
Waverly's Zach Vanderpool takes the top boys average, 215, into the league tournament while teammate Derrick Canfield is No. 3 (201). Tioga County keglers hold down the six through 10 spots. They are NV's Alex Umiker (194), Candor's Kody Floyd (194), Tioga's Kolton Pond (191), NV's Jason Brown (190) and Tioga's Rocco Fariello (184).
On the girls' side, US/PB bowlers own three of the top four spots with Waverly's Rachael Houseknecht at No. 3 (173). The Wolverines' Victoria Houseknecht is fifth (173), Candor's Mya Marsh is sixth (167) and NV's Lily Austin is ninth (154).
Bowling begins at 1 p.m.
Meanwhile, the STAC championships will be held Monday at Midway Lanes in Vestal. Qwinten Adams leads the Owego boys with a 193 average while Haley Stephens tops the Indian girls (143).
——————
MORE FROM THE MATS
In high school wrestling, there is a movement to reduce the number of weight classes from the 14 weights the National Federation of High Schools has recommended down to 12. That's right, recommended. There is no rule requiring high schools to follow NFHS guidelines, unless it's imposed by the state's governing body..
The current weight classes recommended by the NFHS are 106, 113, 120, 126, 132, 138, 145, 152, 160, 170, 182, 195, 220 and 285. Under a new proposal, the weights would be 110, 118, 125, 132, 138, 145, 152, 160, 170, 190, 215 and 285.
Pennsylvania will start using this during the 2020-21 season as part of a pilot program. The proposal has come about primarily due to the increase in forfeits at lower weights.
Unfortunately, this hurts the "little guys" in my opinion. There number of 95-100 pounders who can compete successfully at 110. The majority of the smaller wrestlers will be young, possibly even 7th- and 8th-graders. Their physical maturity may not be the same as the kids who weigh in the 110-pound range, because several of these wrestlers will be sophomores and juniors, and maybe even a few seniors.
Everybody worries about depleting ranks among the wrestling community, but if you throw more obstacles at the little guys I believe the numbers will continue to decrease.
If it were up to me, the weights would be 100, 110, 120, 130, 140, 150, 160, 170, 185, 200, 225 and 285. It still reduces the number down to 12 classes, but is a better distribution of weight in my opinion.
• Things are looking up for girl grapplers. At the beginning of the 2019-20 season, there were at least four girls on Tioga County high school wrestling teams. I believe at least one of them would like to continue to compete at the college level.
However, let's face facts. Boys and girls begin developing differently by the time they reach their teens, making it difficult for the ladies to continue to compete against the guys.
New York state's first all-girls wrestling team became a reality when the Bay Shore High School on Long Island stepped onto the mat this past November.
The NCAA has finally started to recognize the need for women's wrestling and recently voted to grant Full Emerging Status for women's wrestling in Division II and III. The Division I vote will happen in April.
——————
ANOTHER MERGER
Recently, the Candor and S-VE school boards voted to merge in baseball. This is not new to the districts, which began merging varsity sports in 2016. As of the 2018-19 school year, SVEC had combined teams in football, field hockey, cross country, boys soccer, girls soccer, wrestling and boys golf. The boards had voted to merge in bowling this school year, but S-VE did not have any bowlers, so the team is currently still Candor.
The S-VE baseball program folded just prior to the start of the 2019 season and the Panthers played a JV schedule.
Of course, you can find pros and cons with any merger. There are those who see mergers as a way to make a program more competitive, but there are also people who are concerned that their son or daughter may lose a starting spot or, in some sports, have to switch positions.
The bottom line is when school boards look at sports mergers, they need to consider what is best for that specific program at their respective school.
——————
ON THE GRIDIRON
During today's NYSPHSAA Executive Committee meeting today, an expanded football season is on the agenda. The state football committee unanimously approved the addition of another game to the regular season schedule in December. If the Executive Committee approves an extra game, it could occur as early as the 2020 season.
Most NYSPHSAA sections play a seven-game regular season. Some sections play eight since there aren't enough teams to hold playoff quarterfinal games. Section VIII and Section XI on Long Island, which do not participate in the state playoffs, have eight-game regular seasons.
The addition of an eighth game will most likely mean the elimination of the pre-season scrimmage. Teams would instead play a non-league game.
This means that if both schools agree, the Owego-Tioga preseason scrimmage could become a game. I, for one, would love to see all the Tioga County teams play one another — this actually happened many years ago in the Tioga County League.
• Here's a good read which could certainly add to the concussion discussion. It's in regards to CTE and its effect on high school football — http://nysphsaa.org/News-Media/Headline-News/Article/id/2615.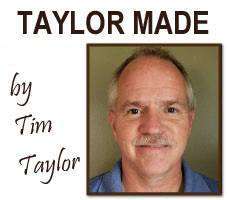 Print Friendly Version