IAC WRESTLING: SVEC CLOSES OUT DUAL MEET SEASON WITH LOSS TO POWERHOUSE HORSEHEADS
(2020-02-07)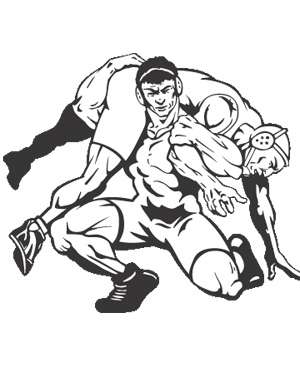 Tioga County Sports Report
HORSEHEADS — SVEC took on Section IV Division I dual meet champion Horseheads here Tuesday, dropping a 65-12 verdict.
The Eagles won two bouts with Nick Tubbs pinning Derek Panaski at 170 pounds (no time reported) and Jacob Campolito decking Jared Moore in 2:45 at 195.
The Blue Raiders received pins from Jacob Scibek (152), Jarrett O'Connell (160), Gannon Johnston (220) and Ryan Massengale (99).
Allan Walker (182) added a technical fall, and Calum Houper (138) and Zach Levey (132) tacked on decisions.
Serfino Menard (145), Cody Dale (106), Cael Owen (113), Tommy Dale (120) and Nathan Levey (126) accepted forfeits.
——————
HORSEHEADS 65, SVEC 12
138: Calum Houper (H) dec. Hunter Cleveland, 11-4
145: Serfino Menard (H) by forfeit
152: Jacob Scibek (H) pinned Jacob Boda, 1:09
160: Jarrett O'Connell (H) pinned Devin Beach, 5:40
170: Nick Tubbs (SVEC) pinned Derek Panaski
182: Allan Walker (H) tech. fall Camrin DePrimo, 15-0
195: Jacob Campolito (SVEC) pinned Jared Moore, 2:45
220: Gannon Johnston (H) pinned Anthony Speer, :18
285: No match
99: Ryan Massengale (H) pinned Wyatt Stouffer, 1:01
106: Cody Dale (H) by forfeit
113: Cael Owen (H) by forfeit
120: Tommy Dale (H) by forfeit
126: Nathan Levey (H) by forfeit
132: Zach Levey (H) dec. Ousmane Duncanson, 3-1
JV:
SVEC's Caleb Ingram pinned Benjamin Massengale.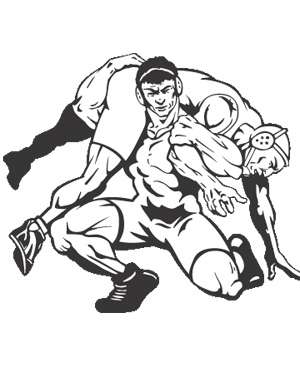 Print Friendly Version