IAC WRESTLING: SVEC BATTLES PAST DRYDEN
(2020-01-09)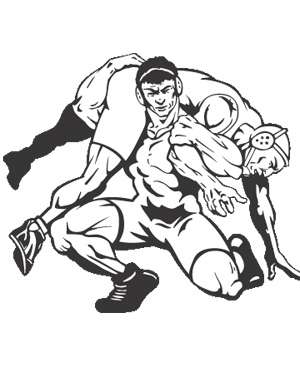 Tioga County Sports Report
DRYDEN — Wednesday's IAC Division I clash between SVEC and Dryden had a little bit of everything — and the Eagles had a little bit more in posting a 34-22 victory.
Devin Beach and Jacob Campolito recorded first-period falls, but there were also forfeits, a major decision and a couple of thrillers in SVEC's favor as well.
Kamren Lehman posted a major, racking up an 11-2 victory over Chace Scutt at 120.
Then there was the high-scoring thriller between returning Section IV place-winners Parker Sexton and the Purple Lions Bobby Brotherton, which Sexton would win, 14-11.
Another thriller pitted rising young star Ousmane Duncanson and Dryden's Samuel Dow, another returning sectional place-winner. The SVEC 8th-grader eked out a 6-5 win, his second victory in 13 days against Dow.
Meanwhile, Beach decked Chris Combs in 1:40 at 160 pounds and Campolito (195) dispatched Tristen Price in 1:22.
Other winners for the Eagles were Tyler Knickerbocker and Anthony Speer, who received forfeits at 138 and 220, respectively.
SVEC (9-6, 2-1 IAC) competes in the Cazenovia Invitational Saturday.
——————
SVEC 34, Dryden 22
99: Connor Casterline (D) pinned Wyatt Stouffer, 5:41
106: No match
113: No match
120: Kamren Lehman (SVEC) maj. dec. Chace Scutt, 11-2
126: RJ Bellanger (D) by forfeit
132: Ousmane Duncanson (SVEC) dec. Samuel Dow, 6-5
138: Tyler Knickerbocker (SVEC) by forfeit
145: Parker Sexton (SVEC) dec. Bobby Brotherton, 14-11
152: Matthew McKewin-Bates (D) dec. Alex Morse, 9-2
160: Devin Beach (SVEC) pinned Chris Combs, 1:40
170: Vincent Scott (D) dec. Nicholas Tubbs, 6-2
182: Nate Hollenbeck (D) maj. dec. Camrin DePrimo, 8-0
195: Jacob Campolito (SVEC) pinned Tristen Price, 1:22
220: Anthony Speer (SVEC) by forfeit
285: No match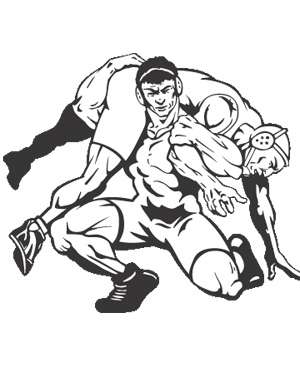 Print Friendly Version