TAYLOR MADE: MY FAVORITES FROM 2019
(2019-12-31)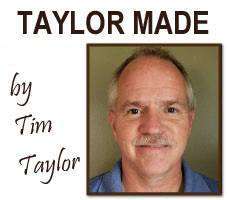 Tioga County high school athletes and teams provided fans with numerous memorable moments in 2019, all of which were covered by either the
Tioga County Sports Report
or
Valley Sports Report
websites.
Between myself and Tim Birney of VSR, we witnessed some truly remarkable accomplishments. I can't speak for him, but I wanted to share with you my favorite storylines of the past year.
1. CANDOR VOLLEYBALL WINS STATE CHAMPIONSHIP
The Indians capped off a perfect season with the Class D state title. It was the program's first state championship since winning back-to-back in 2003-04.
Candor went 22-0 and dropped just three sets while sweeping 20 dual matches. The Indians, the first team in Section IV history to win back-to-back state titles, upended two-time defending state champion Bainbridge-Guilford, 3-2, to qualify for states.
Candor went on to sweep its opponents at regionals, and in state pool play and the championship match.
Braelyn Hornick would be named the tournament MVP while teammates Jennah Kareem and Megan Henry made the all-tournament team.
2. TIOGA WRESTLING WINS 3 STATE TITLES
The Tigers captured the program's second state wrestling championship — the first came in 1999.
Brady Worthing (132 pounds) won the school's fifth individual title and moments later, older brother John (138) added the sixth. Brady posted a 40-4 record while John went 39-3. Together, they have accounted for more than 340 victories (Brady is still in his senior season). It marked the second time Tioga crowned two champs in the same state tournament (Brent Rider and Dave Fredenburg in 1999).
Austin Lamb (145) and Stephen Taylor (285) added to the team effort, each placing fourth.
Prior to states, the Tigers won their third consecutive sectional title.
3. TIOGA FOOTBALL WINS SECTION IV CHAMPIONSHIP
It sounds like a broken record, but the Tigers captured the Section IV Class D and Central Region championships again — the eighth time in head coach Nick Aiello's 10-year tenure.
Tioga, which won its first sectional title in the state playoff era against powerhouse Walton in 2011, turned away the Warriors again this season, 44-38.
Unfortunately for the blue and gold, state tournament futility would continue as the Tigers fell in the semifinals for the seventh time. However, they would finish the season ranked second in the state behind repeat champion Clymer / Sherman / Panama.
Tioga's 11-1 record would increase Aiello's career victory total to 91 games (91-22 overall).
4. WAVERLY'S HAMMOND DOMINATES ON THE DIAMOND
Waverly pitcher Wendi Hammond was named a New York State Sportswriters Association Class B all-state first-team pitcher for the second straight season following a dominant season on the softball diamond.
She registered an 18-3 record in the circle with an 0.57 ERA, holding opposing batters to a .129 average. Hammond recorded a school-record 259 strikeouts in 123 2/3 innings, walking 15 and allowing just 47 hits. She threw a school-record four no-hitters and was also part of a combined no-hitter.
At the plate, Hammond hit .532 (33-for-62) with a school-record 14 home runs, five doubles and two triples. She drove in 37 runs and scored a school-record 51 more. She stole 15 bases, walked 23 times, had a .670 on-base percentage, a 1.355 slugging percentage, and an OPS of 2.025.
5. WAVERLY'S TALADA ESTABLISHES LONG DISTANCE STANDARDS
This is actually several stories rolled into one as Waverly senior Sheridan Talada has emerged as Tioga County's premier distance runner.
You have to go back to March to start it all as she broke her own school record (10:55.37) in the 3,000-meter run at the indoor state meet.
Fast forward to the current indoor season and she has broken that record twice (10:51.73, 10:36.09), and set new school marks in the 1500 (4:55.45) and distance medley (13:00.29), teaming with 
Melina Ortiz
, Cora Smith and Elizabeth Fritzen, in the latter. 
This past spring, Talada, Smith, Fritzen and 
Olivia Nittinger
 broke their own school mark en route to a sixth-place finish in the 4x800 relay at the outdoor state championships, clocking 9:45.54.
The fall season brought her a state medal in cross country, the first in school history. She won all but one dual meet and also won three big meets, and had seven more top-5 finishes.
6. OWEGO BOYS BASKETBALL CLAIMS SECTION IV TITLE
The Indians captured their first Section IV Class B championship since 2006 when they defeated Seton Catholic, 54-51.
Owego trailed, 45-41, when point guard Christian Sage fouled out with 5:58 remaining. Isaiah Bishop, Rob Merrill and Evan Hamed stepped up to score valuable points during the comeback. Nate Bennett came off the bench to handle the ball. Kobe Bogart would make a key tip-in late in the game and finish with 34 points.
The Indians would bow out to eventual runner-up Lowville in the state tournament.
7. OWEGO FOOTBALL KNOCKS OFF M-E
I could only find records dating back to 2001, but according to
section4football.com,
the Indians hadn't beaten M-E in 14 consecutive meetings. That changed this year when Owego stunned the Spartans, 37-20, on Oct. 18. Coach Steve Virkler said the last Owego win over M-E came in 1987 with the Indians shutting out the Spartans, 29-0. He did note he didn't have the 1993 result.
Owego donned pink jerseys to promote breast cancer awareness and would pull away in the second half on a 67-yard Nick Wasyln-to-Ben Miller catch-and-run and Wasyln's 2-yard keeper. The Indians led, 21-20, at halftime thanks to a Wasyln-to-Nate Bennett-to-Miller hook-and-ladder play for a 64-yard TD. A pair of M-E fumbles gave the Indians an early 14-0 advantage as Nick Wasyln scored on a keeper and threw to his brother, Mike, for a TD.
Owego and M-E played each other twice this season, as well as in 2013 and 2018. The teams did not meet from 2005-08, or in 2011 or 2015.
8. TIOGA GIRLS BASKETBALL UPSETS WAVERLY
The Tigers stunned the local basketball world Dec. 20, snapping a losing streak against Waverly which dated back to January 2011.
Tioga dominated the boards and had two players record double digits in the 63-52 victory.
Giovanna Rossi had 12 points and 12 rebounds, and Eve Wood contributed 12 points and 10 boards. Olivia Ayres led all scorers with an 18-point performance, knocking down four 3-pointers in the process. Julia Bellis added 11 rebounds to the win.
9. OWEGO BOYS WIN THIRD STRAIGHT SECTION IV CROSS COUNTRY TITLE
At the onset of the season, it appeared the Indians would into be a contender. After all, they graduated six of the seven runners who competed in the 2018 state meet.
However, led by the lone state meet runner from the 2018 team, Jimmy McDonald, Owego would battle past Windsor and Johnson City to claim the team title, qualifying all seven runners for states.
10. NEWARK VALLEY'S PRATT TAKES 10TH IN STATE BOWLING
Newark Valley's Kyle Pratt captured 10th-place honors in the Division II Composite tournament at the 2019 Boys NYSPHSAA State Bowling Championships in Syracuse.
He posted four games of 200 or better to finish with a six-game total of 1286 in a field of 66 competitors.
11. WAVERLY'S TOMASSO TAKES 18TH IN STATE GOLF
Alex Tomasso placed 18th at the NYSPHSAA Girls Golf championships, ending a six-year state qualifying run with all-state honors for placing in the top 20.
She shot 85 in the first round and 87 on day two.
12. TIOGA BASEBALL WINS 3RD SECTION IV TITLE IN 4 YEARS
Tioga captured its third Section IV Class C championship with a 3-1 victory over Deposit / Hancock.
The Tigers downed nemesis Edison in the semifinals, 6-5, and Harpursville, 11-3, in the quarterfinals.
Pierce Hendershot earned all three of those sectional wins, striking out 20 batters in 15 innings. He surrendered three runs and issued one walk.
In the first round, Tioga blanked Groton, 9-0, as Brady Worthing produced a 3-hit, 11-strikeout performance.
The Tigers, who also won sectional titles in 2015 and 2016, finished the season with a 17-5 record.
13. OWEGO BOYS LACROSSE WINS FIRST-EVER SECTIONAL TITLE
The Indians qualified for the state playoffs for the first time in the program's 20-year history with a 14-11 victory over Johnson City.
Owego scored seven consecutive goals in 11 minutes to knock off the defending Section IV Class C champions.
Connor Kinney notched a hat trick and Justin Brown scored twice, while Ben Miller, Cole Taylor, Luke Maslin and Tyler Phelps added goal or assists to the run.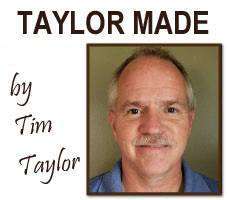 Print Friendly Version