ON TAP TODAY: IAC VOLLEYBALL SHOWDOWN OWNS THE SPOTLIGHT
(2019-10-09)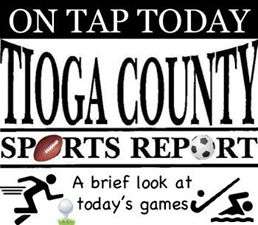 Tioga County Sports Report
TIOGA COUNTY — There are six events on the day's schedule, but none looms larger than the volleyball match between Newark Valley and Waverly.
VOLLEYBALLNewark Valley (9-3, 8-3) at Waverly (8-3), 5 p.m. JV start:
The outcome of this match will not determine the IAC South Large School champion, but it will put one of these two teams in the driver's seat.
NV actually has an easier road to the title. Only two of the Cardinals' five remaining matches are against teams with winning records while the defending division and IAC Large School champion Wolverines have four of five matches against teams above .500.
O-M (4-7) at Candor (13-0), 5 p.m. JV start:
Candor clinched the IAC South Small School title with a win over Tioga Monday and looks to remain unbeaten.
BOYS SOCCEROwego (3-7-1) at Horseheads (6-3-3), 5 p.m.:
The Indians are coming off a 3-0 shutout against Binghamton and the Blue Devils recently beat Johnson City.
GIRLS SOCCERSVEC (6-6) at Waverly (11-1), 4:30 p.m.:
The Wolverines captured their third straight IAC South Large School crown Monday. The Eagles are looking to snap a two-game skid.
Notre Dame (8-3) at Newark Valley (7-4), 4:30 p.m.:
NV had its 5-game win streak snapped at Waverly Monday, but has a 3-game string at home still in tact. The Cardinals defeated ND, 2-1, in their previous meeting.
Owego (3-9) at Corning (7-4-1) 7 p.m.:
The Indians are coming off an 11-0 romp over Binghamton while the Hawks just upset Vestal.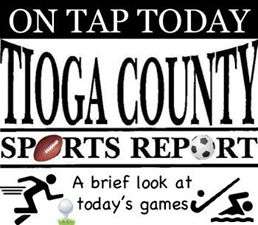 Print Friendly Version