FOLLOWING FOOTBALL: TWO INTRA-COUNTY GAMES SHOULD TICKLE YOUR FANCY FOR LOCAL ACTION
(2019-10-04)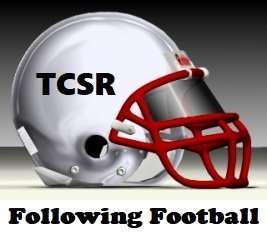 BY TIM TAYLOR
Tioga County Sports Report
TIOGA COUNTY — This is a great weekend to be a Tioga County football fan. You have, not one, but two games featuring county teams facing off against one another.
Game 1 —
Tonight, Waverly hosts Owego in a crucial Section IV Division II confrontation. The Indians come in 2-1 in the division and the Wolverines are 1-2. If the Indians don't get a grip on their pass defense, this could be the upset of Week 5 football across the section.
He may only be an 8th-grader, but Joey Tomasso has the athleticism be one of the premier throwing quarterbacks in the state by the time he graduates (lack of size is his nemesis right now). Tonight, he needs to keep the defense, led by nose tackle and NCAA Division I prospect Gio Fabi, off his back — or he will spend most of the night on his back.
Fabi, known as the Freight Train, will also be tough to control on offense when he chugs through the Waverly D-line. And if they do find a way to slow him down, the Wolverines will have to contend with a variety of other backs — to include QB Nick Wasyln, and running backs Ben Miller and Zach Miner.
A spot in the Class B playoffs could be at stake for Waverly, and with M-E still ahead, Owego doesn't want to lose this one.
Game 2 —
All eyes will be on the clash between SVEC and Newark Valley in a battle for the top spot in Division III. On paper, the Cardinals appear to be the better team. Of course, they were expected to win big last year and had to fight off a SVEC comeback in the second half. If the Eagles fall too far behind this time, ether will be no opportunity to rally, because NV has more depth at the specialty positions.
Both teams have explosive talent at the specialty positions, so don't be surprised if they combine a mix of the pass and run to put a lot of points on the board. I'm going with an over of 70.
Elsewhere —
Ho-hum, Tioga, the top-ranked Class D team in the state, will be involved in another yawner in tonight's Homecoming game against Groton. The Tigers should win by five TDs or more. There was a time when this match-up would have been worth the price of admission. Tiger fans love a blowout, but nail-biters are so much more exciting.
This week's NYSSWA rankings (Section IV teams):
Class AA — Corning, Elmira and Horseheads are all honorable mention
Class A — None
Class B — Chenango Forks (No. 2), M-E (No. 17), Chenango Valley and Owego are honorable mentions
Class C — Susquehanna Valley (No. 1), Sidney (No. 6), Windsor (No. 14), Dryden and Whitney Point are honorable mentions
Class D — Tioga (No. 1), Walton (No. 7), Delhi (No. 13)
8-man — Lansing (No. 3), Notre Dame (No. 5), Newfield and Unadilla Valley are honorable mentions
—————
Here's what the coaches have to say, followed by my picks (Last week: 4-1; Overall: 15-4).
COACHS' COMMENTS
Ted Hardenstine
• Positive takeaways from Week 4
Our kids were able to play good enough football to earn a win. We were able to get a few stops on defense and our offense was able to put up a lot of points. I also think that our line played their best game of the season, both on offense and defense.
• Areas which need improvement
We still need to improve on special teams. Our special teams have been outstanding in recent years. I'm still looking for more from our special teams this year. We want to be more explosive on our kickoff return and punt return teams, and want to force opposing offenses to have longer fields with our punt and kickoff teams.
• Players who stood out
Mike Wandell had an outstanding game at QB, throwing for four TD and zero INTs. Our offensive line protected the QB pretty well, and led the way with a season high of 370 rushing yards. Raidyn Ford really ran tough on a number of carries. Caden Bennett was very explosive with TD runs of 71 and 73 yards, as well as a long TD reception. Andrew Obregon had a couple of nice runs on only a few carries. On defense, Cam Carrier played his best game of the season at DE, and I think he is going to continue to get even better as the season continues. Jake Armstrong, Matt Waterman, Hunter Kelly, Connor Spoonhower and Collin McCall all had a number of tackles. Our DBs, Bennett, Ford, Obregon and Josh Post, played really well, only allowing 13 yards passing and each making many tackles.
• What to expect from next opponent
Spencer-Van Etten / Candor has a variety of offensive looks. They have a couple different spread concepts that they like depending on if Sutherlin or Byrne is at QB. Last week they also showed that they are willing to put a TE and FB in the game and run right at you as well. So as a defense, we have had to prepare for all three of those scenarios this week. Defensively, they have some aggressive play-makers in the front seven that have been able to make a number of TFLs. In the secondary, it is clear that they are well-coached. They do a great job executing their coverage schemes.
Mike Chaffee
• Positive takeaways from Week 4

We were able to get things clicking on the offensive side of the ball. We put a lot of yards up on the ground and through the air. A lot of guys were able to contribute as we had eight different players with at least one reception. The return of senior captain, Marcus Rypkema, rallied our defensive unit to hold Moravia to 119 total yards of offense.
• Areas which need improvement
We need to improve in all phases of the game. We have three division games in a row and have to be at the top of our game.
• Players who stood out
Our offensive line as a whole did a great job opening up holes and sustaining their blocks. James Sutherlin had three rushing touchdowns and Devin Beach had one rushing and one receiving. Nash Whitmore and Alex Morse continue to impress on both sides of the ball. Parker Sexton was 7-for-7 on PATs and had 4 1/2 tackles. Marcus Rypkema led the defense with 8 1/2 tackles.
• What to expect from next opponent
Newark Valley has some fast and physical kids. They have the ability to hurt you with big plays and shut you down on defense. They are well-coached and will be prepared for a battle on Saturday afternoon.
Steve Virkler
• Positive takeaways from Week 4
I really liked the way we started the game against Oneonta — we scored on our first drive offensively, our defense held them to negative yardage on their first possession and then we forced a bad punt with heavy pressure on special teams, allowing us to put two scores on the board in the first five minutes of the game. I also thought we played well defensively, only allowing 39 rushing yards.
• Areas which need improvement
They were able to throw the ball on us in the second half and we will have to better this week against Waverly or they will take advantage of that. We also allowed our first PAT to be blocked — we have to clean that up as losing a point after scoring a touchdown is a big deal.
• Players who stood out
We had several guys who played really well this week starting with our defensive line in Gio Fabi, Sean Heffernan, Josh Terry and Robbie Sleeper — I thought those guys set the tone for us defensively, allowing our linebackers to continue to play well and make plays. I also liked our improvement on kickoff coverage — Brandon Worzel and Travis Raynor both made a difference, making several tackles on special teams.
• What to expect from next opponent
We expect Waverly to play their very best game of the year this week — even though we did not play last year we have had many tight battles over the years. They know us as well as anybody so they will be well prepared for what we do — that means we have to bring our best effort for four quarters and match their intensity. With their tough loss to Chenango Valley last week they are in a somewhat do-or-die situation in order to make the playoffs — we have to be ready for anything! Should be a great atmosphere in their stadium!
——————
WEEK 5 PREDICTIONS
• SVEC (1-3, 0-0 Div. III) at Newark Valley (1-3, 1-0 Div. III)
Both teams started the season with tough schedules, but it's Homecoming for the Cardinals — and they have a little more depth.
Prediction:
NV by 8
• Owego (3-1, 2-1 Div. II) at Waverly (2-2, 1-2 Div. II)
The Indians will give up yards through the air, and maybe a few points, but the offense will counter with the "Freight Train" and a host of other ground-gobbling backs
. Prediction:
Owego by 15
• Groton (1-3, 0-1 Div. VI) at Tioga (4-0, 0-0 Div. VI)
The Indians claimed after winning a sectional title in 2009 that they were building a dynasty, but ended up being a one-hit wonder. Meanwhile, Tioga beat Groton six times since then, outscoring the Indians, 311-26, in the process.
Prediction:
Tioga by 33
——————
PHOTO 2: Ted Hardenstine. PHOTO 3: Mike Chaffee. PHOTO 4: Steve Virkler.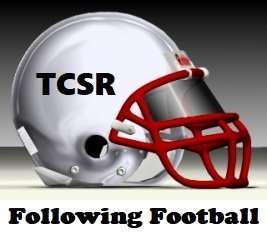 Print Friendly Version