ON TAP TODAY: INTRA-COUNTY FOOTBALL CLASH HIGHLIGHTS BUSY DAY
(2019-10-04)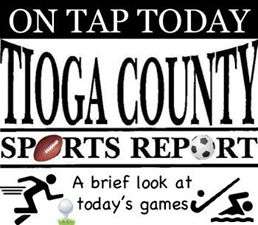 Tioga County Sports Report
TIOGA COUNTY — Today's action features a football game between two Tioga County teams seeking Section IV Class B playoff berths. 
FOOTBALLOwego (3-1) at Waverly (2-2), 7 p.m.:
The Indians have won three straight while the Wolverines have dropped their last two. Owego is 2-1 in Division II, and Waverly is 1-2 and on the verge of being eliminated from playoff contention.
Groton (1-3) at Tioga (4-0), 7 p.m.:
The top-ranked Tigers celebrate Homecoming against a former rival. It's the Division VI opener for Tioga while the Indians are 0-1. 
FIELD HOCKEYOwego at Marathon, 4:30 p.m.:
It's been six days since the Indians' last game while the Olympians have lost three of their last four.
SVEC at Moravia, 4:30 p.m.:
The Eagles play their final road game of the regular season against the defending Section IV Division 3 champions.
Tioga at Newark Valley, 4:30 p.m.:
The Tigers are coming off an upset over Marathon while NV recently avenged a loss to SVEC.
GIRLS SOCCER
SVEC at Newark Valley, 4:30 p.m.: The two teams met Wednesday with the Cardinals winning, 3-1.
VOLLEYBALL
Edison (6-6) at Newark Valley (9-2), 5 p.m. JV start.: The Cardinals are looking to remain atop the IAC South Large School division.
BOYS SOCCER
Newark Valley at Newfield, 4:30 p.m.
U-E at Owego, 7 p.m.
CROSS COUNTRY
Owego at Conwicke/Stock Invitational, 5 p.m.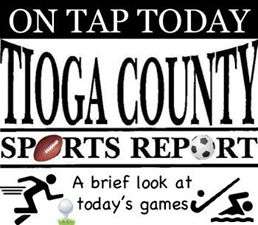 Print Friendly Version