ON TAP TODAY: ANOTHER BUSY DAY HEADLINES SCHEDULE
(2019-09-10)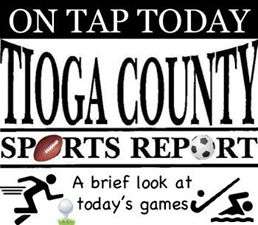 Tioga County Sports Report
TIOGA COUNTY — Nine events headline today's schedule. Among them are a cross country meet and field hockey clash which involve county teams.
CROSS COUNTRYNewark Valley at SVEC, 5 p.m.:
The Iron Kettle Fram is the site of this multi-team meet, which includes Dryden and Edison in addition to the Cardinals and Eagles.
FIELD HOCKEYOwego at Tioga, 4:30 p.m.:
Both teams are coming off losses to quality opponents.
SVEC at Marathon, 4:30 p.m.:
The Eagles hit the road to face the once-powerful Olympians, who are trying to rebuild to resemble days gone by.
BOYS GOLF
M-E at Owego, 4 p.m.
BOYS SOCCER
Newark Valley at Whitney Point, 4:30 p.m.
SVEC at US / PB, 6 p.m.
GIRLS SOCCER
Owego at Vestal, 7 p.m.
VOLLEYBALL
Johnson City at Owego, 5:30 p.m. JV start
Newark Valley at Lansing, 5 p.m. JV start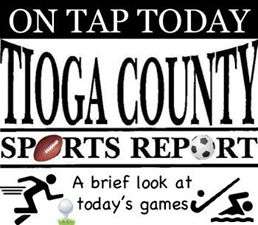 Print Friendly Version