STAC GIRLS TENNIS: OWEGO FALLS TO VESTAL
(2019-09-09)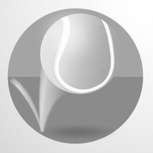 Tioga County Sports Report
VESTAL — Vestal won its third consecutive match, defeating Owego, 7-0, to improve to 3-1 Monday.
At first singles, Angelique DeRouen topped Rachel Raftis, 6-0, 6-1, while Shruti Venkatesh downed Grace Riddleberger, 6-1, 6-1, at second singles.
Larissa Fisher took Catherine Hampp to three sets before falling, 6-0, 6-7, 6-2, at third singles.
At fourth singles, Rachel Wood lasted three sets also before losing to Maya Shipplick, 4-6, 6-1, 6-0.
At first doubles, Milena Lee and Kaylen Smith bested Julianna Hessberger and Julie Selover, 6-2, 6-0.
In second doubles, Emma Caffrey and Rachel Rabkin beat Laura Pawlak and Zoe Zachary, 6-2, 6-1.
Kirsten Cherevko and Madison Monahan received a forfeit at third doubles.
Owego (2-2) hosts M-E Wednesday.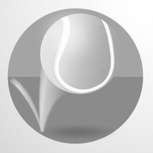 Print Friendly Version