STAC GIRLS TENNIS: OWEGO SUFFERS FIRST LOSS
(2019-09-07)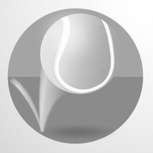 Tioga County Sports Report
OWEGO — U-E proved to be a bit too much for Owego, posting a 7-0 STAC victory here Thursday.
At first singles, Meghan Walton defeated Rachel Raftis, 6-1, 6-0 .
Kayla Davis topped Grace Riddleberger at second singles, 6-3, 3-6, 10-5.
In third singles play, Isabelle Homan bested Larissa Fisher, 6-3, 6-1.
Gabrielle Gance downed Rachel Wood, 6-0, 6-1, in fourth singles action.
Mikayla Sedlacek and Megan Zandy beat Julianna Hessberger and Julie Selover in first doubles, 6-0, 6-2.
At second doubles, Kennedy Cook and Amanda Homan defeated Alexis Gause and Laura Pawlak, 6-1, 6-1.
Nicole Havel and Kristin Walton received a forfeit for the Tigers (2-1) at third doubles.
Owego (2-1) heads to Vestal (2-1) Monday.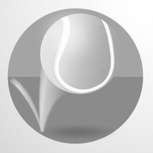 Print Friendly Version